Disney World day 4 – Animal Kingdom
We woke up on last day of our vacation ready for another great day, but kind of sad that it was almost over. The three prior days had been so much fun, and gone by so fast! We were on the first bus again, and actually got a place first in line at the turnstiles. That made four times in four days!
Flight of Passage was our first goal, along with everybody else. We speedwalked to the rope, and I actually got there before anybody else! I guess jogging every morning pays off, right? The cast members led us to the ride and through much of the queue, so I got to take some photos.
Pandora is really beautiful!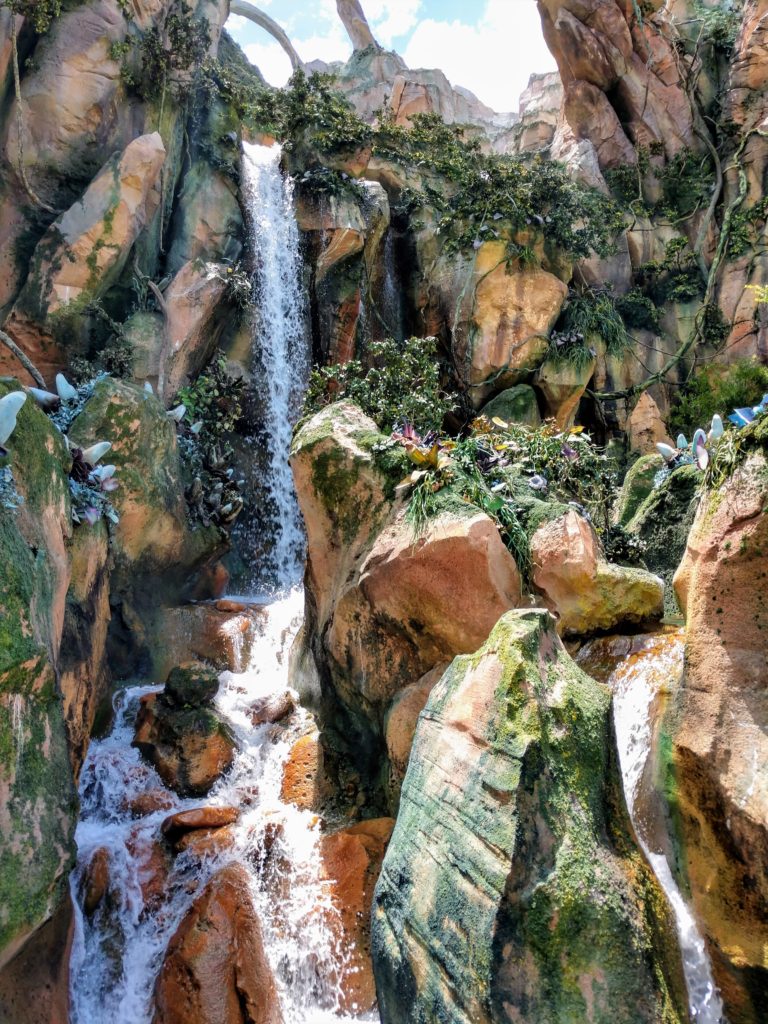 Flight of Passage was the coolest ride ever! It was kind of a cross between Soarin' and Star Tours, except you sit straddled on a motorcycle type seat. As the ride progresses, you can actually feel the Banshee that you are riding breathing. Imagine having wings to fly through beautiful Pandora, just like a bird! You even feel the water droplets as you fly past the waterfall. Seriously, you need to experience this ride if you haven't already!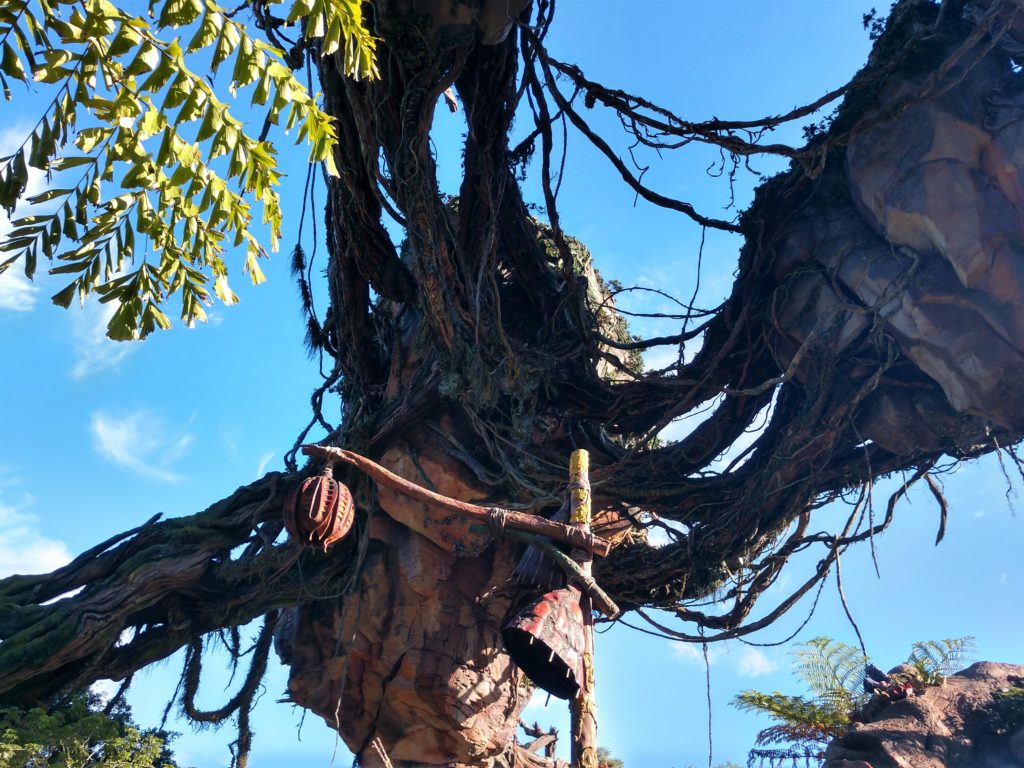 Naa'vi River Journey was up next, and it was a nice relaxing ride through beautiful scenery. The whole land of Pandora was exquisite!
Next we headed over to the Safari, which we wanted to do in the morning when the animals were active. We had a minute before our FastPass+ return time to grab a snack and dance with the Tam Tam drummers of Harambe.
The wait for Kilimanjaro Safari with our FastPass+ was only about 5 minutes. Standby was easily 30 minutes. We hopped in our safari jeep and away we went.
There were a ton of animals out and about. At one point a giraffe stood in the road to eat some nearby vegetation, and blocked our safari jeep from progressing. Our driver called on the radio to report the slowdown, and then we just waited for the giraffe to move. There were two baby giraffes that came to join the mama as well! Pretty soon she moved out of the way and we were able to proceed.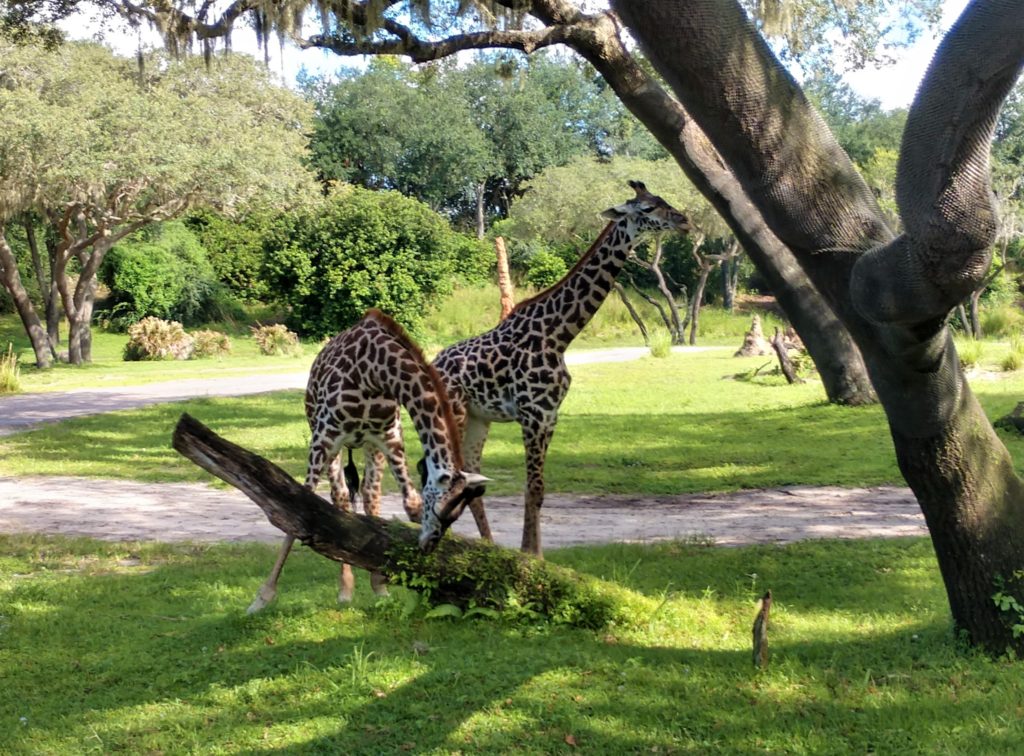 Kali River Rapids opened at 10 AM, so we wanted to be there for that. We missed it by about 15 minutes, but the line still wasn't bad, only about 10 minutes long. We had a great time, and didn't get super wet, so we decided to go again immediately. This time we waited about 20 minutes. The whole time in line we were trying to modify our afternoon FastPass+ for Flight of Passage, and at 11:01 (just as we got on the raft), we were successful! We booked one for 12:15.
Hint: Try to book or modify popular FastPasses on the hour, and you may have better luck.
Our Expedition Everest FastPass+ was for 11:00, so we headed over there next. The standby line was long, but the FastPass+ line was only about 10 minutes. As we got near the front of the line we noticed that the single rider line only has about 3 people waiting. They were basically walking on!
Hint: The single rider line is on the opposite side from the Standby and FastPass+ lines.
By this time we were hungry absolutely starving, so we made our way to the Flame Tree BBQ for some Pulled Pork with Mac and Cheese. We were so hungry that we gobbled it up before we thought to take a photo. It was absolutely delicious!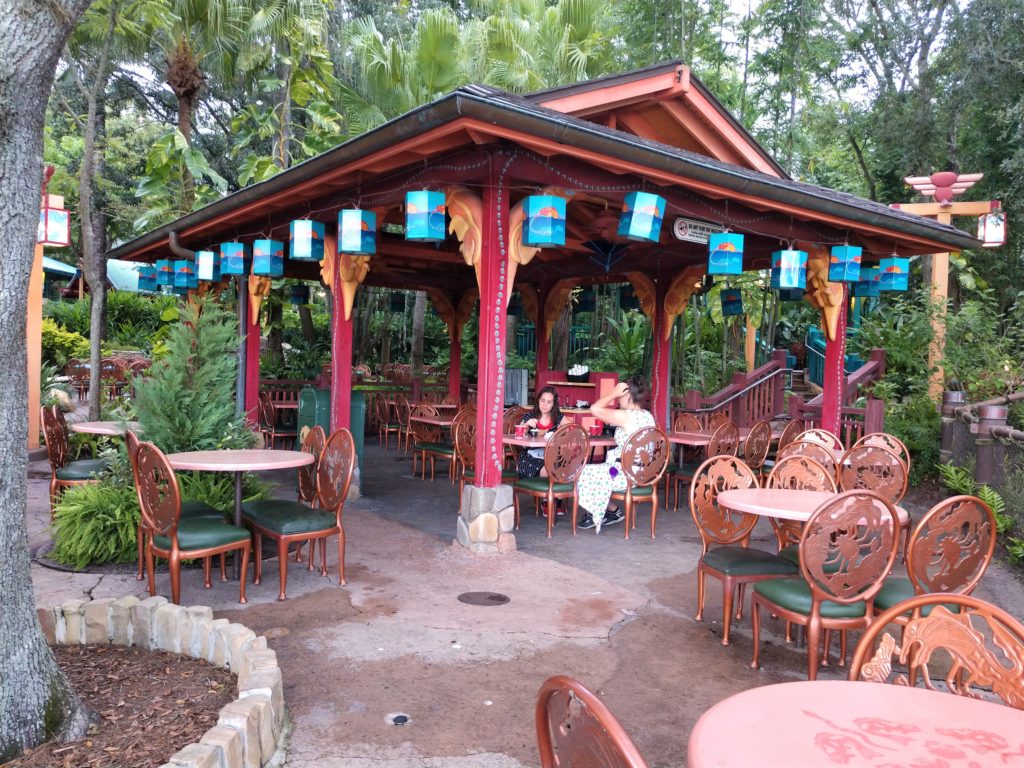 After lunch it was time for our FastPass+ for Flight of Passage. We loved it so much that we booked another one after we tapped into that one! On our way over we had to take a photo of the Tree of Life!
One thing you can't miss at Animal Kingdom is the Festival of the Lion King. It is such a fabulous show! The crowd sits in four sections and each section has a mascot: Elephants, Giraffes, Lions, and Warthogs. We even get to cheer animal noises! There is lots of music and great entertainment.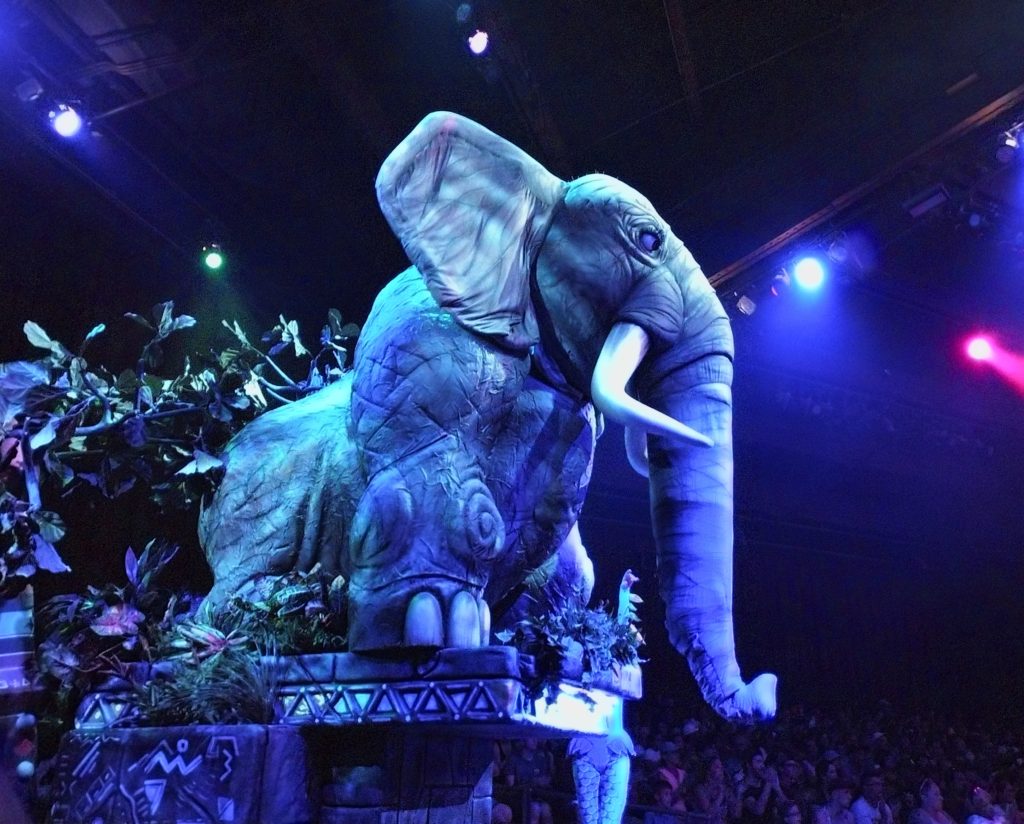 Other great musical shows at Animal Kingdom include Finding Nemo – the musical, and It's Tough to be a Bug.
Rain wasn't forecast for the day, but as we got on Expedition Everest in the single rider line, the rain started. It was a bit of a surprise to start out from under the covered loading dock into the rain!
We waited out most of the rain in the indoor queue for Dinosaur, but not until after we were completely soaked.
There are a couple of walking trails where you can see different animals. One has Gorillas, and there was a cute mama gorilla with her baby. She didn't really want to turn around so we could take her photo.
Another trail has tigers, but they were being shy also.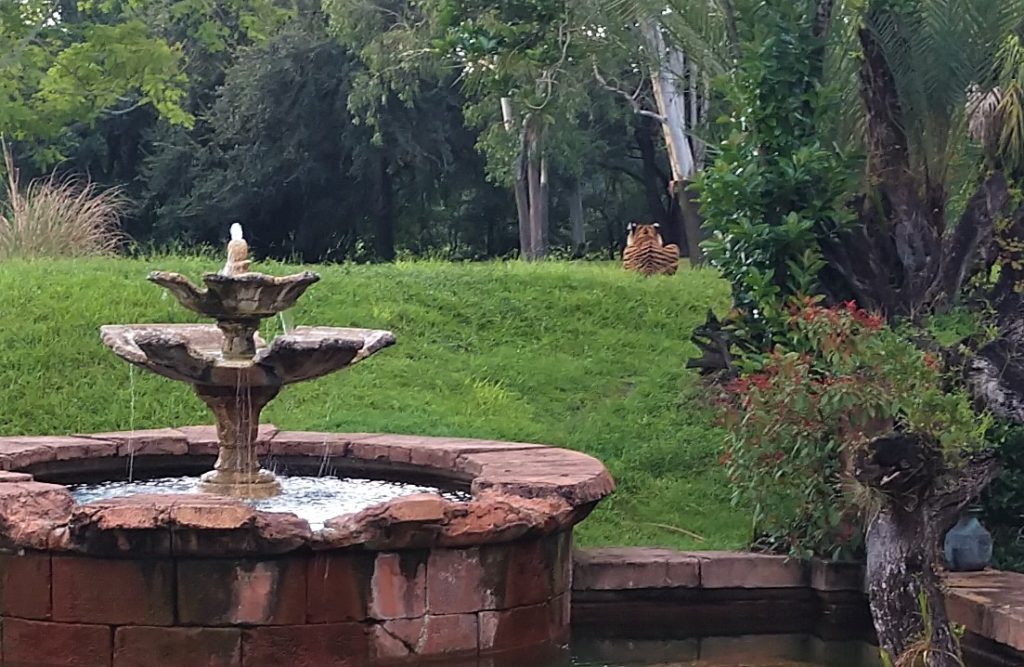 We did get a photo of this Meerkat.
And of course we had to interact with Mickey and Minnie in their safari gear!
We grabbed a FastPass+ for Rivers of Light, the nighttime show. They were really great seats. The show itself was peaceful and beautiful, with lots of colors.
Don't miss the Tree of Life as you leave the Park! It is constantly changing colors and looks spectacular!
It was the perfect ending to a fun-filled 4 days with my girls. I was sorry it was over! We decided that we all loved the rides at Animal Kingdom, and will have to come back – hopefully soon!
What is your favorite thing to do at Animal Kingdom?