Disney World day 3 – Hollywood Studios
Midnight is so late to stay at a Park! We felt like we couldn't possibly get up at 5:45 after Mickey's Halloween Party the night before. But we did, and got to Hollywood Studios by 7:45. We were first in line at the turnstiles again!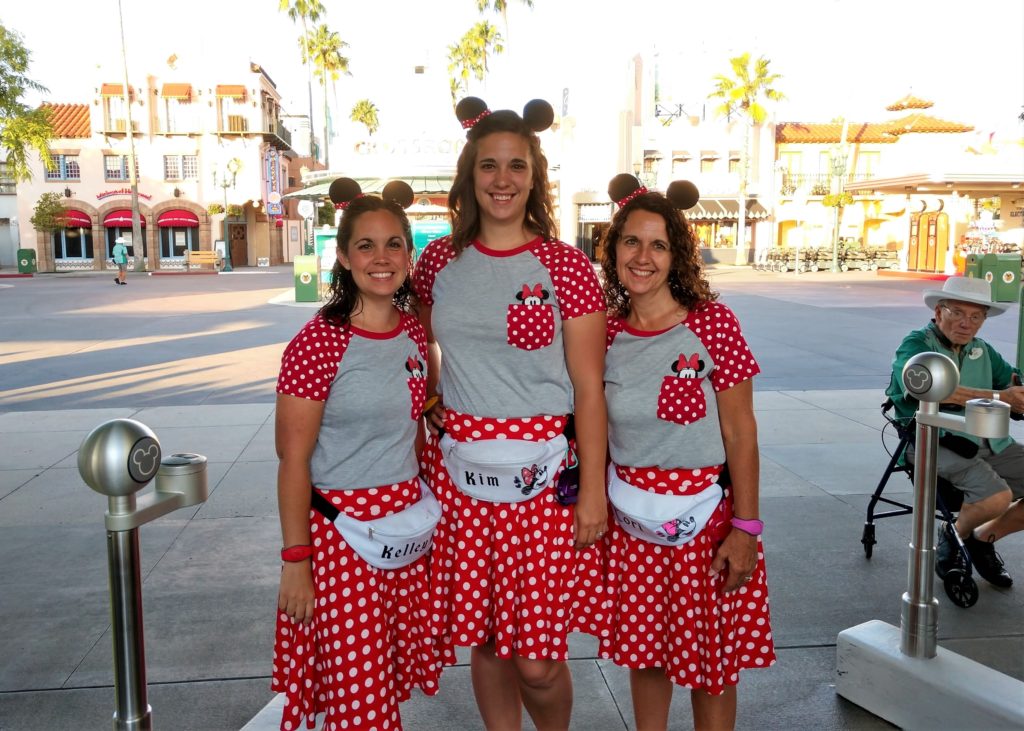 Note: I don't earn commission from any links in this post, but I hope they will be helpful to my readers.
There was an early morning paid event, so they didn't drop the rope early like they sometimes do, but they did let us onto Hollywood Boulevard about 8:00, and stopped us at the end of the street. We sat and chatted with the Cast Member in charge of the rope for about an hour. When it was getting close to rope drop time, there was a commotion in back of us, and we craned our heads to see what was going on. The crowd was cheering, and security was ushering some guests out of the queue. Apparently they had pushed their way to the front of the crowd, claiming their family was up ahead, but when they got near the front they just stopped. There was no family. This didn't go over very well with the crowd that had been waiting an hour, or with security. They had to go to the back of the line, further back than if they had just waited their turn.
Hint: Disney guests are super nice about letting you join your family up ahead, but dishonesty will get you in trouble!
Most guests were headed for Slinky Dog, or at least for Toy Story Land, so we all marched after the cast member assigned to escort us to our ride. This crowd was a little pushier, and some guests tried to surge ahead. I felt sorry for the cast members trying to control the crowd! You can see that there were a few back-up cast members up ahead.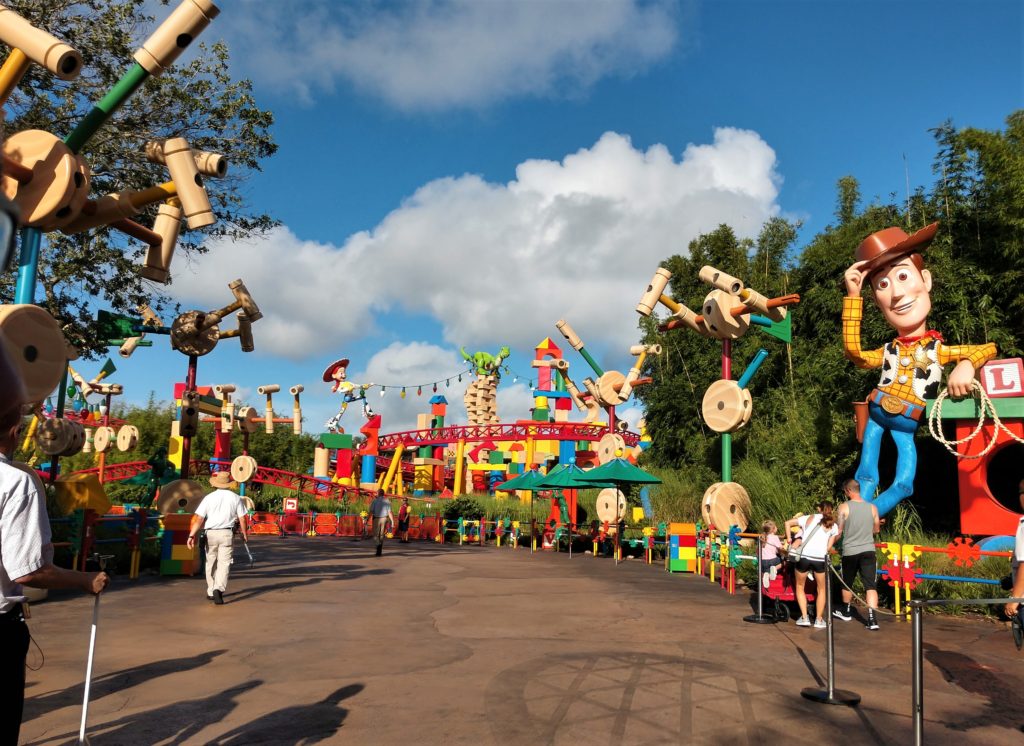 We were the first on Slinky Dog Dash, and it was really a fun ride! I was holding my Minnie ears, so I couldn't put my hands straight up in the air like I usually do. Slinky Dog goes in a big circle, and then stops along the way to stretch his spring so that riders are propelled forward again. It's not scary, and it's a longer ride than small coasters such as Barnstormer.
Next, we did Alien Swirling Saucers. Three adults are not allowed in a saucer, so we had to split up, and I rode by myself. This ride is similar to Mater's Junkyard Jamboree at California Adventure, which is super fun to ride with my grandkids. I missed having them on the saucers!
We were hungry and wanted to try the Lunch Box Tarts at Woody's lunchbox, so we headed over there. On the way we passed the cutest restrooms!
Everything in Toy Story Land is cute! Do you remember playing with Fisher Price little people? My mom still has this camper from when I was a kid!
At Woody's Lunchbox we had to pose with the green army men and the Babybel cheese!
Finally we got our Lunch Box Tart. Mine was Raspberry, and it was a little on the sweet side. Kelley got the chocolate Hazelnut, which she liked. It had bacon flavored balls on top.
We had a FastPass+ for Toy Story Mania, which we used after breakfast. As guests enter the queue, a cast member greets them, with "Welcome Toys! Welcome to Andy's room!" As the three of us entered, he said, "Welcome Minnie playset! Welcome to Andy's room!" It made our day!
Our next FastPass+ was RockNRoller Coaster. We love this ride, but it tends to give us a headache. This time it didn't!
One thing about Hollywood Studios is that it has a lot of shows that start at certain times, and it's a little tricky fitting them into all of the right slots. Beauty and the Beast is close to RockNRoller Coaster, so went straight over to see it while waiting for our Tower of Terror FastPass+. It was a fun show and totally worth seeing!
Even though we didn't get an early FastPass+ when we booked them 60 days out, we were able to modify our late afternoon Tower of Terror FastPass+ to an earlier time. There were plenty of them available. That made it so we could continue to get FastPasses throughout the day!
Hint: Practice Tap, Grab and Modify! Tap into your FastPass+, Grab an available FastPass, Modify it to a time that you want.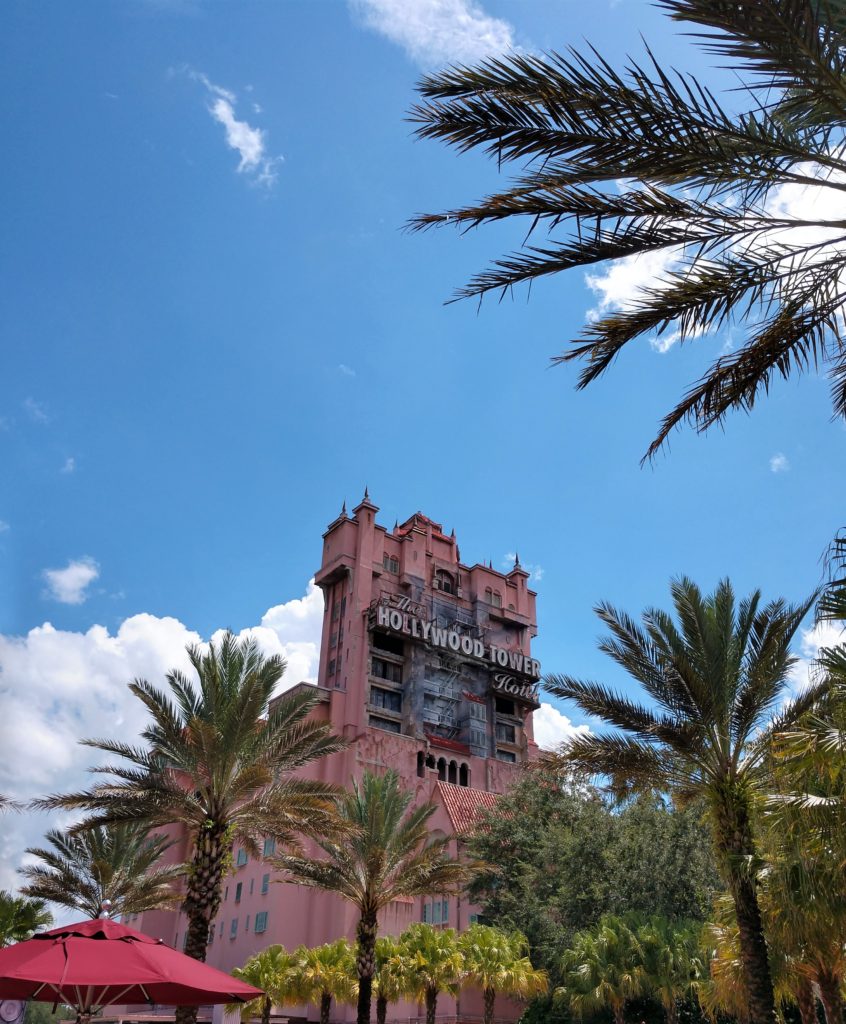 I'm really glad that Disneyworld still features Tower of Terror, even though I love Guardians of the Galaxy at California Adventure! It's great to have both!
One show we hadn't seen before is Lightning McQueen's Racing Academy, which was a cute show. It is located in the same courtyard as RockNRoller Coaster. There are character meet and greets outside the theater.
We saw The Little Mermaid also, but we didn't like it as well as some of the other shows. If you have to skip one, skip Little Mermaid. One show we really like is The Indiana Jones Stunt Spectacular. We snagged a FastPass+ for it and got a great seat in the center.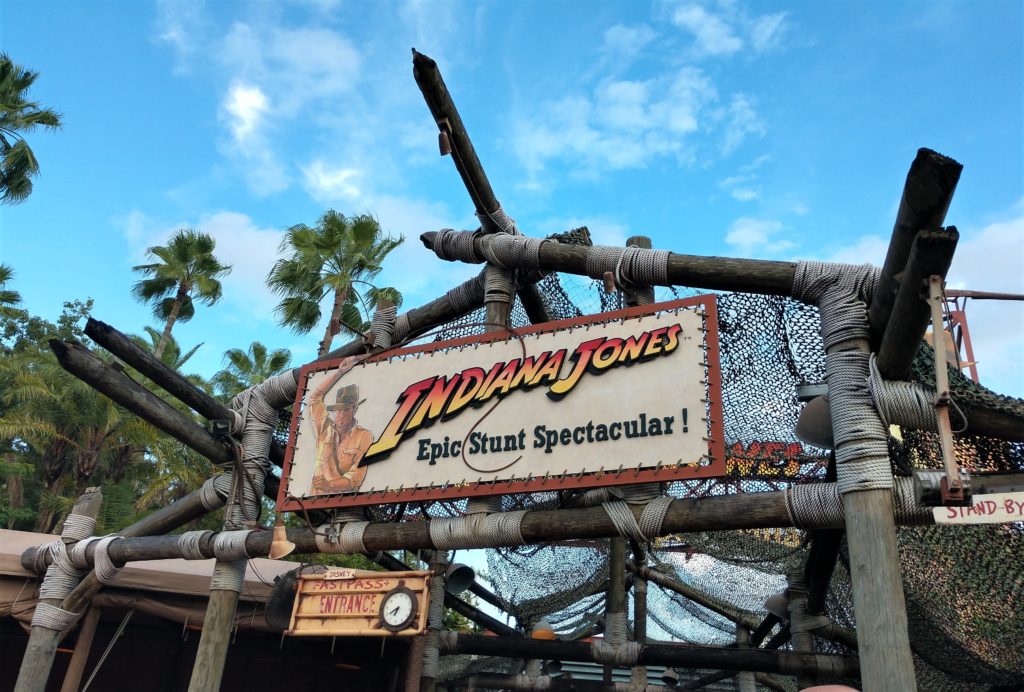 FastPass+ worked really well for us at Hollywood Studios. Every time we used a FastPass+, we grabbed another one immediately. We rode Tower of Terror four times, RockNRoller Coaster twice, Slinky Dog Dash twice, Toy Story Mania twice, and still had time to grab FastPass+ for Indiana Jones! We also hit Celebrity Spotlight (which is the Olaf Meet and Greet) because the line was super short!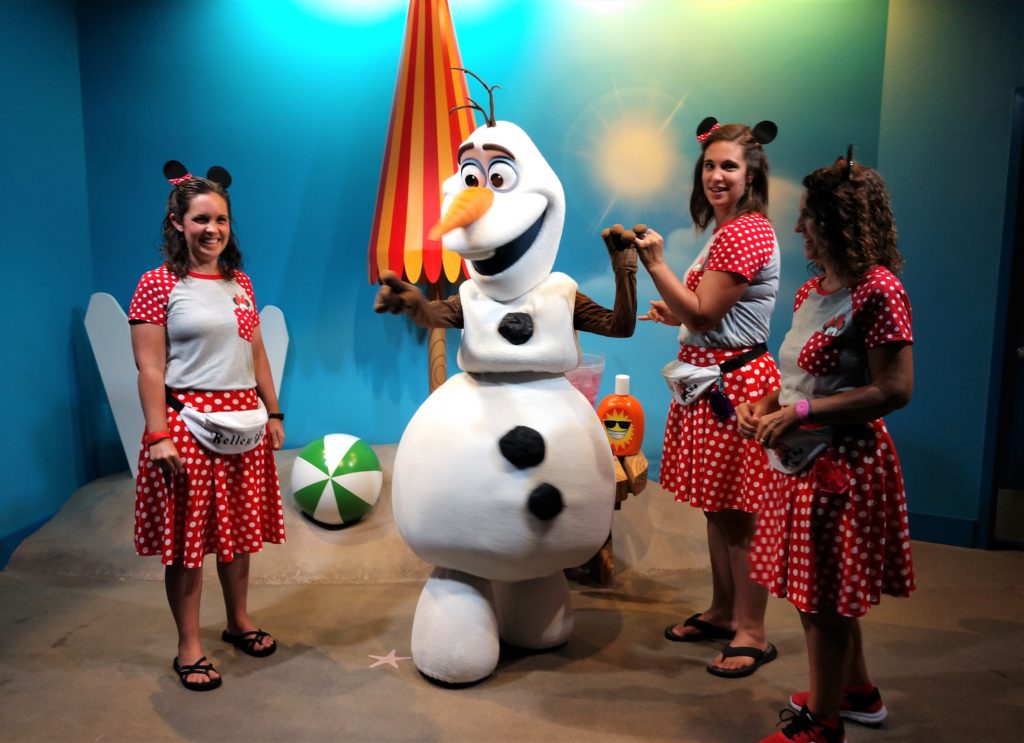 Olaf made us pinky swear to bring him a waist pack like ours next time we come to DisneyWorld.
We chose Star Wars Spectacular for our nighttime fireworks entertainment, rather than Fantasmic, because we hadn't seen it. These two shows start only 30 minutes apart, and we didn't think we could get to both. Wonderful World of Animation was a fun projection show that immediately preceded the fireworks. Star Wars Spectacular was worth seeing, especially if you are a Star Wars Fan, but now that I've seen it, I think I would choose Fantasmic!
A note: Star Wars Galaxy Edge was not yet open when we visited, so we can't give any opinions on that land. One more reason to go back and visit soon!
Have you been to Hollywood Studios? How do you like it?