Magic Kingdom (girls only) Part one – planning
While we love taking the little ones on adventures, and we have, sometimes Mom needs some girl time! That's why Kelley, Kimberlee, and I decided to take a girls only trip to Disneyworld this summer.
Note: I don't earn commission from any links in this post, but I hope they will be helpful to my readers.
We dislike crowds, so we tried to choose a week that nobody fewer than a million people would be there. After perusing myriads of crowd calendars, we chose the week BEFORE Star Wars Land opened. Yes – you read that right. We are purposely missing Star Wars.
Not that we don't like Star Wars! I'm sure we will take the kids to Disneyland in the next couple of years (California is closer to home), and we will get to experience all of the fun.
We are Disney fans, and we visit Disneyland quite often. And though Kelley and I each visited Disneyworld a couple of years ago, Kimberlee hasn't been since our family went in the year 2000. (She was 9.) So we are all super excited for this adventure!
Hotel
There is always the debate: On Property, or Off Property? Although there are pros and con for each, we knew we wanted to stay On Property, because of the convenience. We didn't want the hassle of renting a car and parking. The Disney transportation system takes you from the airport to the hotel and anywhere you want to go around Disney. And it's included with your hotel stay!
We hopped onto Undercover Tourist's website and started looking for rooms. The All Star resorts had some deals at just over $100 per night, so we chose All Star Music, and BOOM! Hotel done.
Ok, it wasn't really that quick. We did want to do our research and choose the best Hotel for our needs. We debated between Art of Animation, Pop Century, and the All Stars. But we tend to spend all our time at the Parks, from Rope Drop until the Kiss Goodnight, which some people say is crazy, but we like to do every single thing humanly possible. So in the end, we just needed a place to lay our head, and one that would get us to the Parks early every day. All Star Sports tends to have big groups, so we decided to avoid that one, and All Star Movies is last on the bus route, so that one was out too. That left us with All Star Music as the best budget friendly option.
Park Tickets
Next, we needed Park tickets. Undercover Tourist was having a summer special on their one-park-per-day tickets, so we snapped them up. Changing Parks is totally doable, but this special was so good that we decided to just stay in the same Park each of our 4 days there. Another time we might choose the Park Hopper if there was an amazing special.
Again, looking at the Crowd calendars, we tentatively decided which park to do for each day. Because we are staying on property, we can take advantage of any extra magic hours available, if we choose. However, the days with extra hours are the days that the park is predicted to be the most crowded. So we chose the day that the crowd calendars predicted the fewest crowds, even though we wouldn't get the extra hours. Fewer hours with fewer crowds still give you everything you want to do, right? Plus a little extra sleep.
Itinerary
We love to have a plan, even if we change it on the fly. It is just so much more efficient. There are so many fun things to do at Disney, that we don't want to waste a single minute!
We like to prioritize attractions according to how much we love them. For example, I don't really care for Buzz Lightyear's Space Ranger's Spin. (I'm not that great at hitting the targets.) So I would rather do Big Thunder Mountain (which I love) twice, than Buzz Lightyear.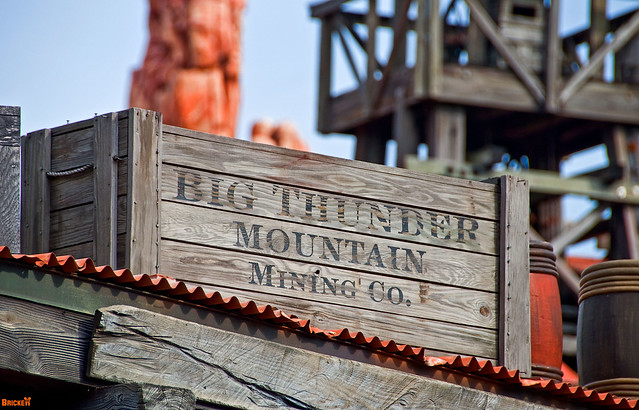 Mornings are the best time to do attractions, because the lines are not as long. So we always plan to be at the turnstiles well before they open. We decide which rides that we love are going to have long lines throughout the day, and we either get a FastPass+ or Rope Drop those rides. (Rope dropping means to line up at the rope that prevents guests from going into certain areas of the Park, then when the Disney cast members drop the rope, you head to your chosen ride as fast as you can.)
We were hoping to get a FastPass+ for the most popular ride at each park, so we could Rope Drop something else. These are Flight of Passage at Animal Kingdom, 7 Dwarfs Mine Train at Magic Kingdom, Slinky Dog Dash at Hollywood Studios, and Frozen at Epcot. Remember when booking your FastPasses that you don't want them first thing in the morning, because nothing is crowded yet, but you don't want them too late in the afternoon, because you can't get more FastPasses until you use your first three.
We tried to estimate how long we would be standing in line for each ride, but we don't have enough experience with that, so we decided to buy a subscription to Touring Plans for $15. It has been very helpful for determining which order would be best to get done everything we want to do.
Dining
If you've stayed on property before, you know that you can book dining reservations 180 days prior to your trip, and FastPass+ 60 days prior. We jumped on My Disney Experience as soon as we had our tickets (about 150 days prior), looking for a Be Our Guest Reservation, but there was nothing available. So we just kept checking back. And back. And back. And finally we got one! Yes, one. So we booked it and checked back again, and finally got another one, and another one! I'm not sure this would be very efficient for a large group, but it worked for just the three of us.
Food isn't the first priority for us at Disney, so other than Be Our Guest Restaurant, we are not booking any dining reservations. (We really wanted to see the inside of the Beast's Castle, and try the Gray Stuff.) But we have looked at all the counter service dining options, and planned where we want to eat each day. We don't want to waste time deciding when we are hungry.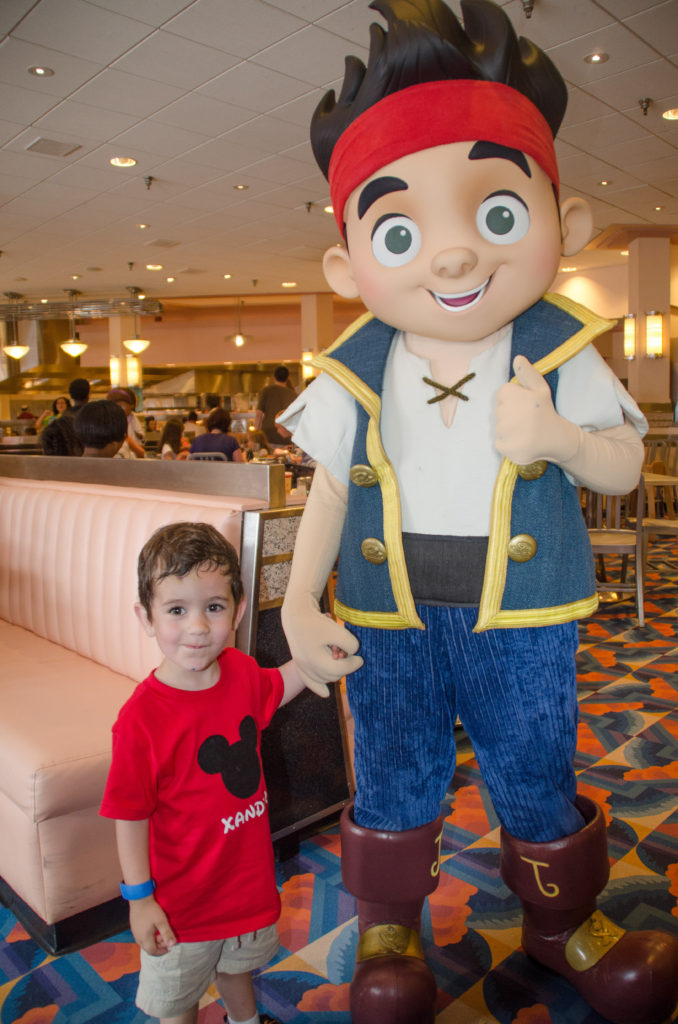 If you are interested in the Disney Dining Plan, please check out Disney World Dining Plan at Planning Away. It gives a lot of information on character dining and so forth.
FastPass +
We were excited to hop on My Disney Experience at 5:00 AM (7:00 Eastern Time), 60 days prior to our trip! Well, ok, not excited to get up at 4:45, but excited to get all of our FastPasses that we had planned. Kelley and I were both on the computer at 5:00 AM sharp. It did take a couple of minutes for the site to refresh, so it was about 5:05 before we found the right page and started booking. Our first priority was Flight of Passage, which we managed to book, with a 6:15 PM return time. Not the best, but we will Rope Drop it also, and then decide if we want to keep it, or let it go. Our other two Animal Kingdom FastPasses are Kilimanjaro Safari at 9:45 AM and Expedition Everest at 10:45 AM.
Second, we wanted 7 Dwarfs Mine Train in Magic Kingdom, but it wasn't available. Like, at all. So we booked Peter Pan's Flight instead, and settled for Rope Dropping 7 Dwarfs. We also have Splash Mountain and Space Mountain.
For Hollywood Studios, Slinky Dog's Dash was gone too, so we got Toy Story Mania, planning to Rope Drop Slinky Dog. We got RockNRoller Coaster and Tower of Terror for our other two FastPasses, which won't be possible after Star Wars Land opens on August 29th, because of the new Tier System.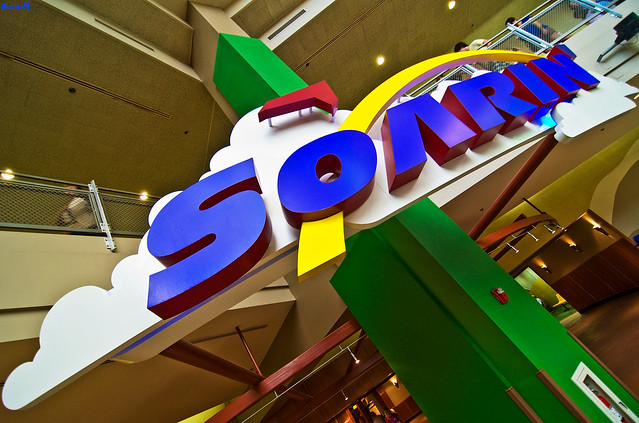 After a long debate, we decided to try for Soarin' at Epcot. Here's why: Test Track has a single rider line, so we could use it if the lines are long. Frozen gets long lines, but I've heard they stay fairly short for an hour or so after Park opening. Soarin' just has long lines all the time. When we went to book, we got Soarin' – no problem. Our other two are Mission Space and Spaceship Earth.
We did ok with our second and third FastPass+ choices for each day. It's just those first ones that are hard to get. I advise you to plan what you want and also, to plan what you want to get if your first choice is not available. And get up early to be right on time! Because after about an hour 5 minutes, 60 days before your trip, everything good is gone.
Clothing
Ok, I admit it. I'm a Disney Nerd. I like to dress up for my Disney trips. So this year, we have planned to go to the Mickey's Not-So-Scary Halloween Party! We've never been before, so this will be a fun, new experience. We decided to go as Pooh, Piglet, and Tigger. We still have to finish our ears, but what do you think?
Here are the pieces we got off Amazon to make our costumes. I ordered a girls size 16 in the pink stripe and it's plenty big enough. I am only 5'2″ though. The other pieces are women's sizes.
We are also dressing alike for Disney's Hollywood Studios. No, not Star Wars. I feel like we resemble one of those 40's girl groups, like the Andrews Sisters.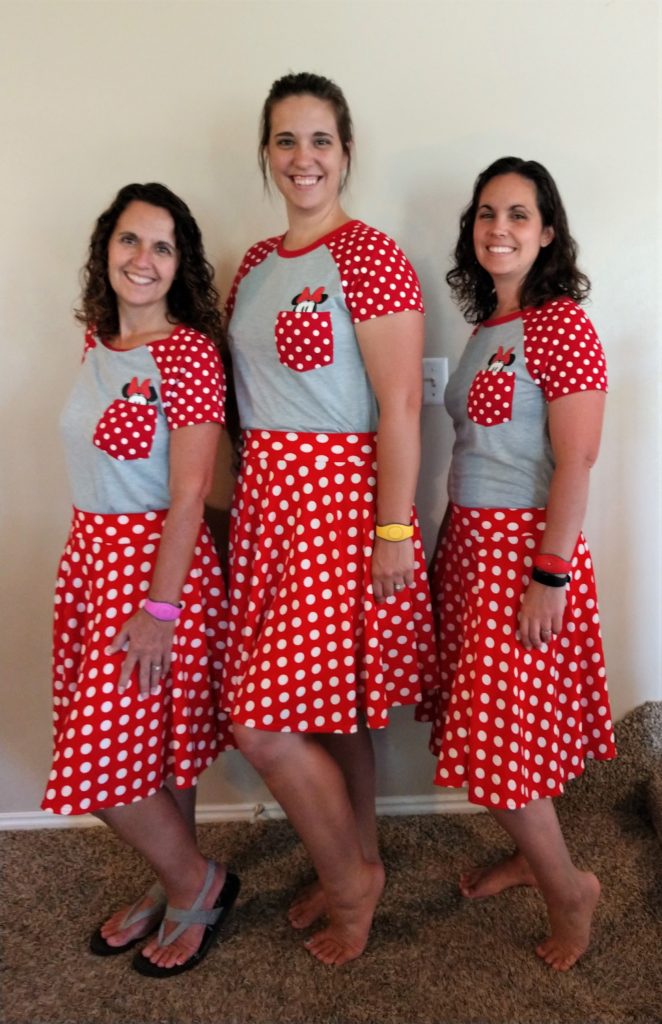 We also bring waist bags to Disney. So much more convenient than a backpack! So we made a cute pink waist bag to go with my Chesire Cat dress with Kelley's Cricut.
Here is the finished product, along with the items that we are carrying with us. We've got a phone and charger, a rain poncho, ibuprofen, moleskin for blisters, chapstick, and a cute baggie that I got at Disneyland last time I went for stuff that can't get wet.
Only two more weeks till we go! Let me know if you have any last minute tips for us!