The Pumpkin Patch at Petersen Family Farm
October in Utah brings chilly weather, hot apple cider, and pumpkins! One tradition that we love includes picking out the perfect pumpkin at a pumpkin patch. This year, we visited the pumpkin patch at Petersen Family Farm.
Petersen Farm has been in the same family for five generations. Originally it was out in the middle of nowhere, but development happened, and now it is surrounded by homes, businesses, and Bangerter Highway. It is still a working farm, known for it's watermelon, sweet corn, shelled peas, popcorn, tomatoes, and of course, pumpkins!
The Pumpkin Patch at Petersen Family Farm is a feast for the eyes! They grow pumpkins in all different sizes, shapes, and colors. Choose your favorite, and pay by the pound.
Besides picking a pumpkin, there are lots of activities to choose from. It is free to get in, but Wagon rides, the Apple slingshot, and Harvesting your own Popcorn do require an extra charge.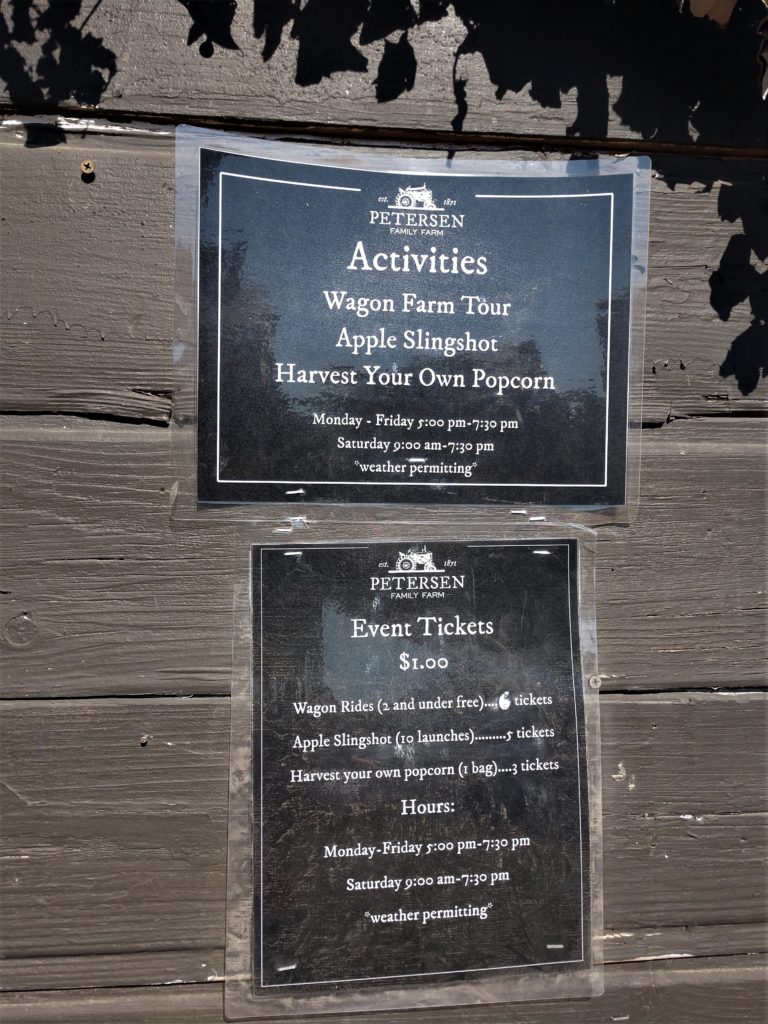 We didn't get to Harvest our own popcorn, but it looks like you turn a crank and the popcorn kernels slide off the cob.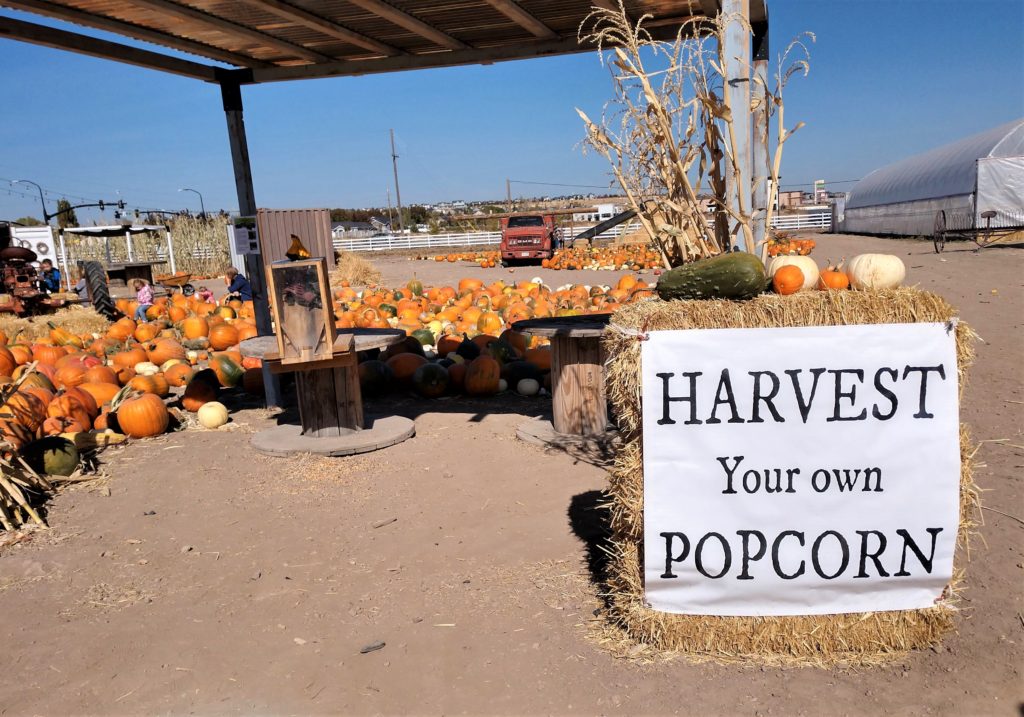 You can shoot apples from a slingshot and try to hit the targets!
The wagon drives you around the farm to see all of the fun activities.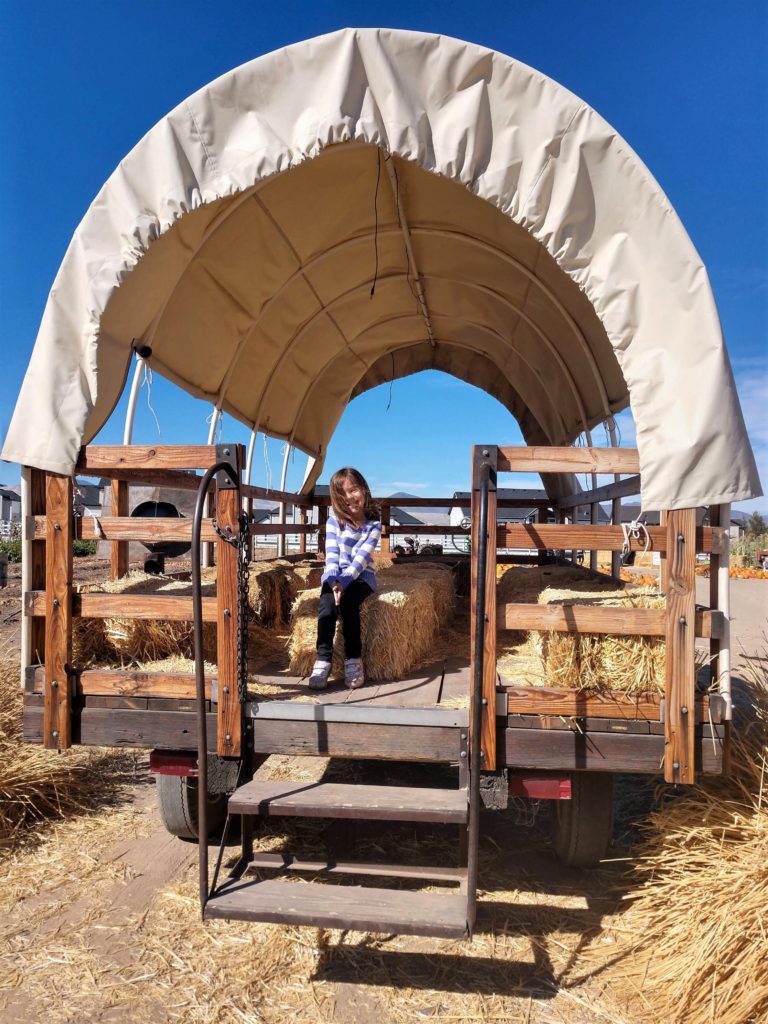 There are plenty of free activities as well! The Mini Corn Maze was fun for little ones, because it was easy to follow the trail to the exit.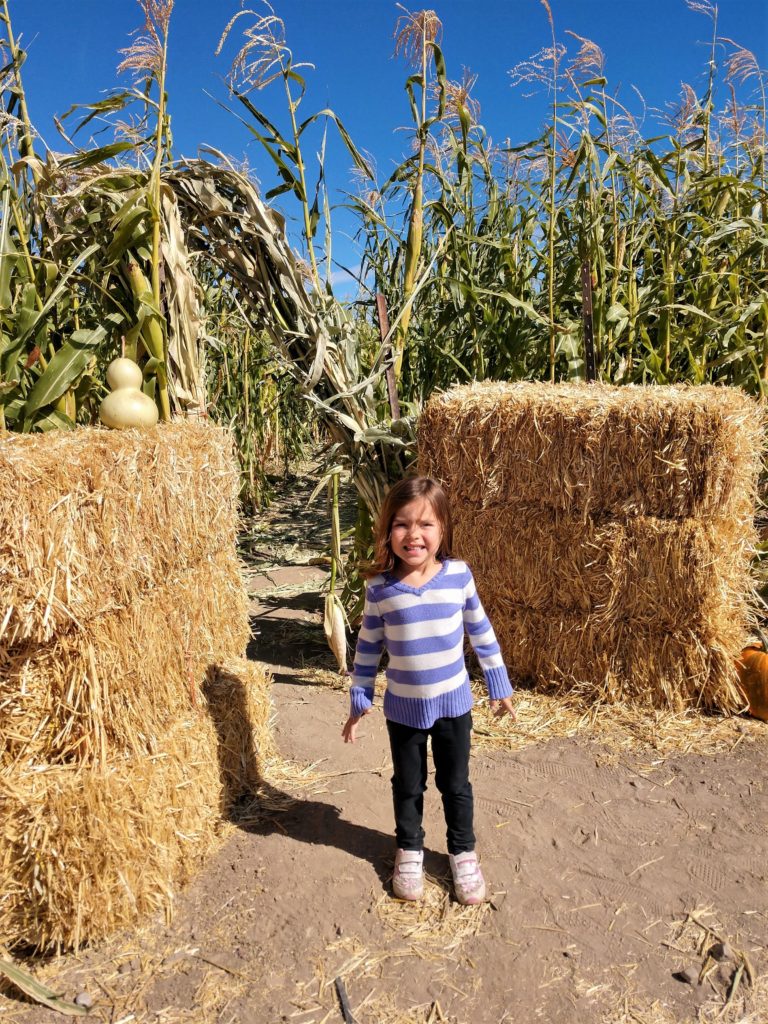 The kids had fun climbing up the haystack and sliding down again.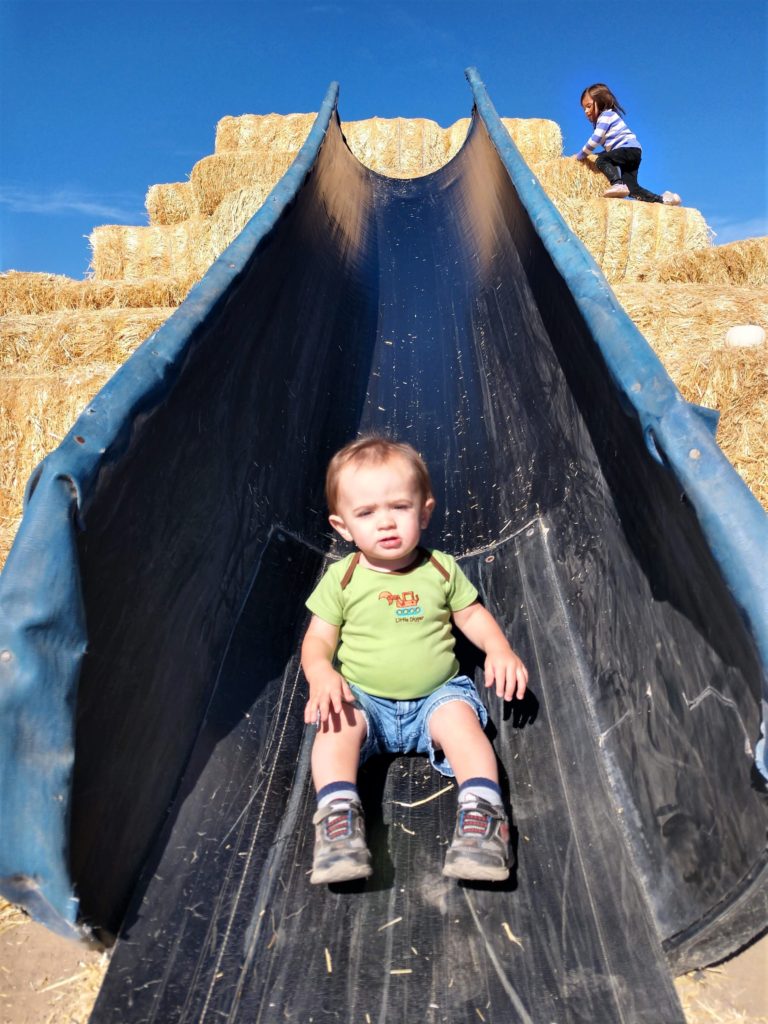 Of course you can stick your head through the board and come up with a fun photo!
And who doesn't love to play in the corn pit!
After you finish those, you can sit on a tractor and pretend to be a farmer harvesting his crops.
There is also a wooden swing to play on, and a tunnel to run through!
And sometimes, the best thing is to just sit in the middle of the pumpkins!
There are also animals to see, as well as a greenhouse and a farm market.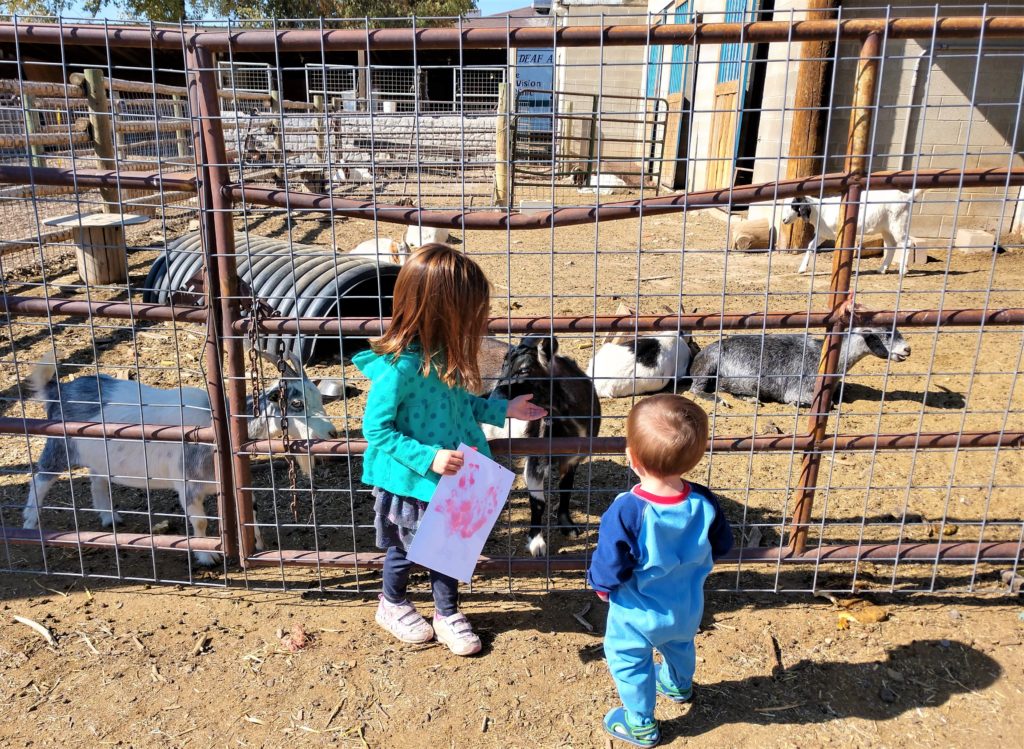 Petersen Family Farm is free to the public and open from 9:00 AM until dusk Monday through Saturday. On weekdays the activities with an extra charge start at 5:00 PM, on Saturday they are available all day. The farm is located at 11887 South 4000 West, Riverton, UT.
Where do you buy your Autumn pumpkins?