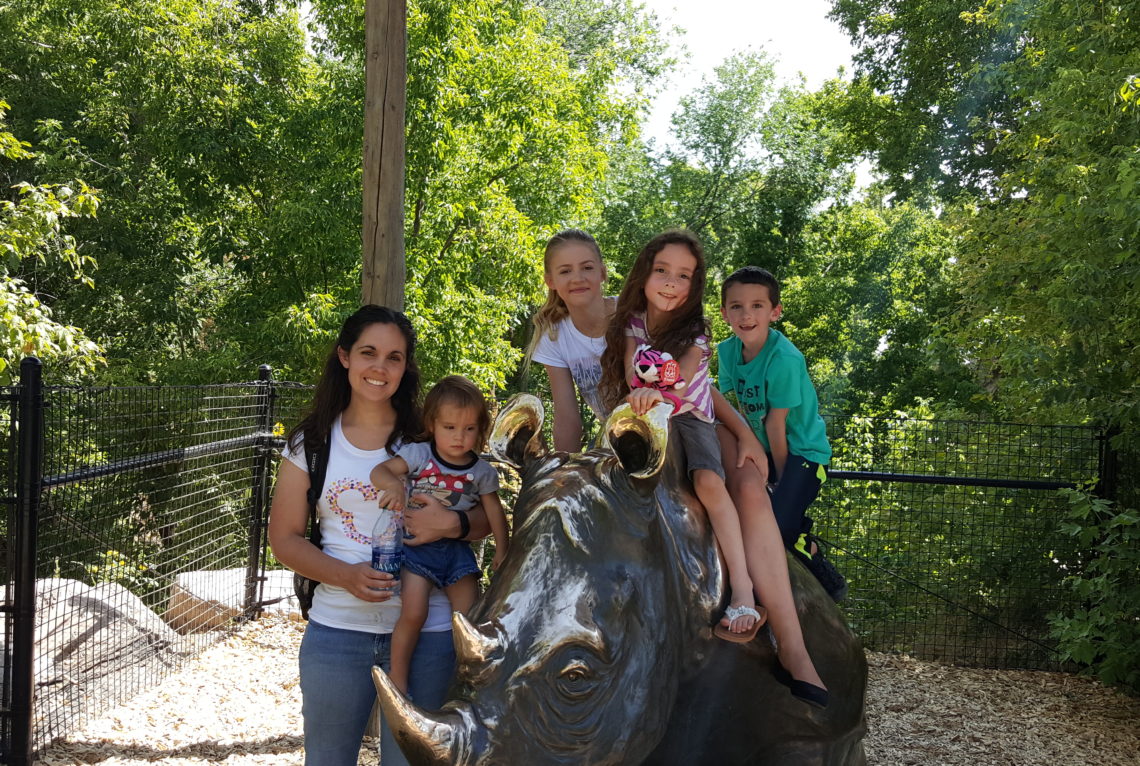 What do children like better than seeing wild animals up close and personal? To imagine themselves on a safari, or as an eagle in a nest? Hogle Zoo in Salt Lake City is an adventure in imagination!
I remember going to Hogle Zoo when I was a kid in the sixties. It was always an adrenaline rush to put my head into the Lion's mouth to get a drink of water. It made me feel very daring! Looks like Mr. Lion was so popular that he is still around, even though the Zoo has changed a lot over it's history.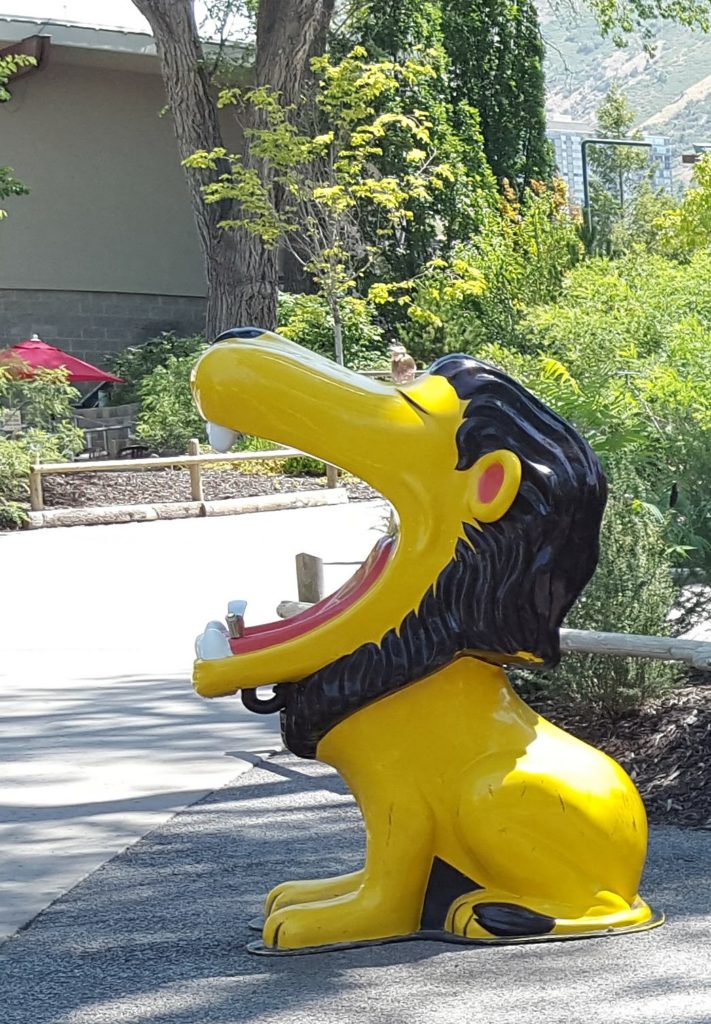 Hogle Zoo wasn't always located where it is today. It was originally located at Liberty Park in Salt Lake City, and it began in 1911 with only a cage of monkeys. In fact it was called merely "The Zoo" for many years. In 1916 the Zoo purchased it's first showstopper – a 31 year old Asian elephant named Princess Alice.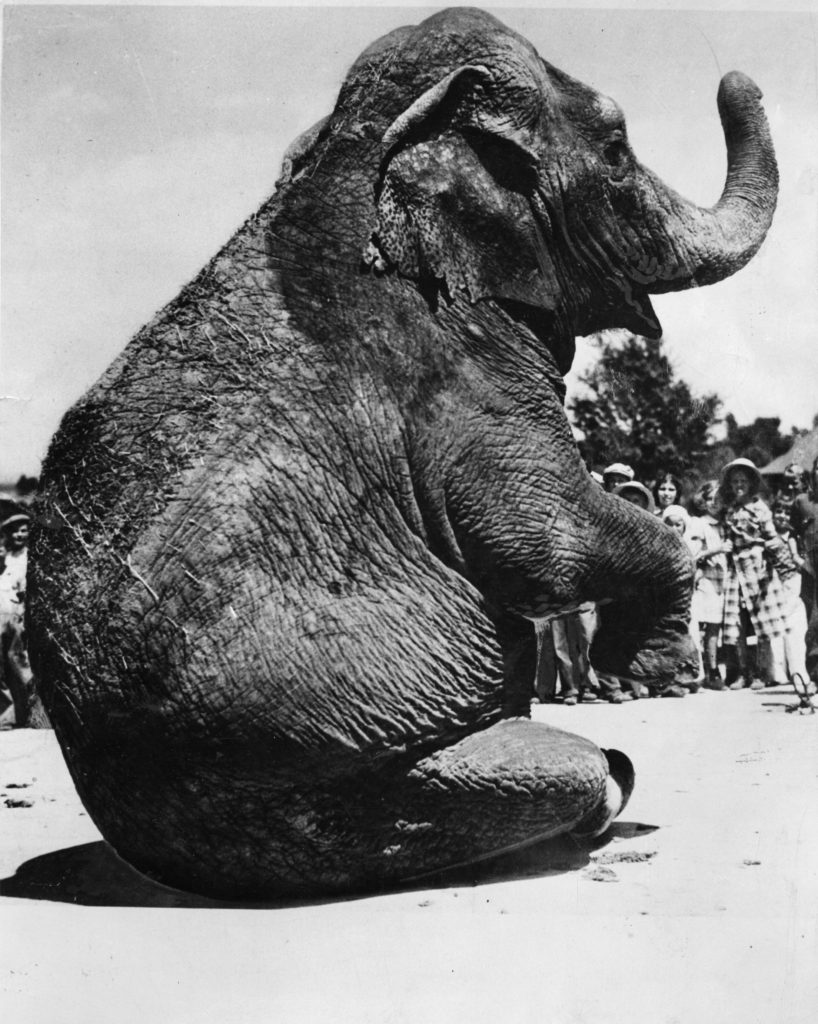 Princess Alice, although popular with the crowds, turned out to be somewhat of a naughty little elephant. She would repeatedly break out of her enclosure and run down 7th East in Salt Lake City, many times covered with laundry that had been drying on the neighbor's clotheslines! The outrage of the neighbors made it clear that the Zoo needed a new home.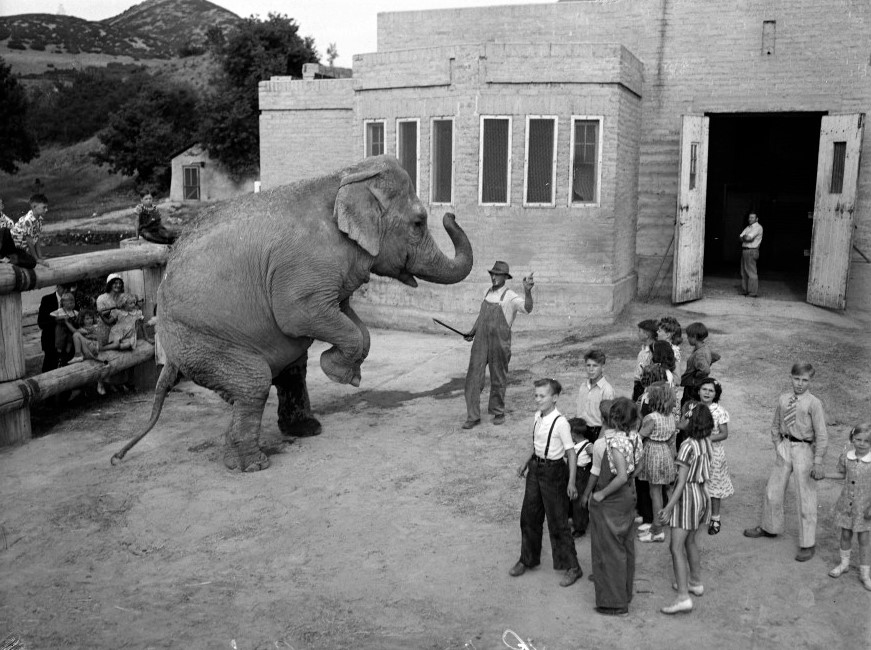 In 1931 the Hogle family donated some land near the mouth of Emigration Canyon to house the Zoo, and it opened that summer.
It did well initially, but fell into disrepair during the Great Depression. It wasn't until 1942 that the Zoo began to be revitalized, and since then, Hogle Zoo has continued to grow.
In 1945, some of the rules weren't quite as strict as they are today.
In 1948, a "liger" was born. Her father was a lion and her mother was a tiger. She was named Shasta, and was beloved by the community until her death of old age in 1972.
In 1962, this new "Monkey Island" was constructed. I remember it being next to the original elephant building from 1931. The famous Lion drinking fountain was right outside the elephant building.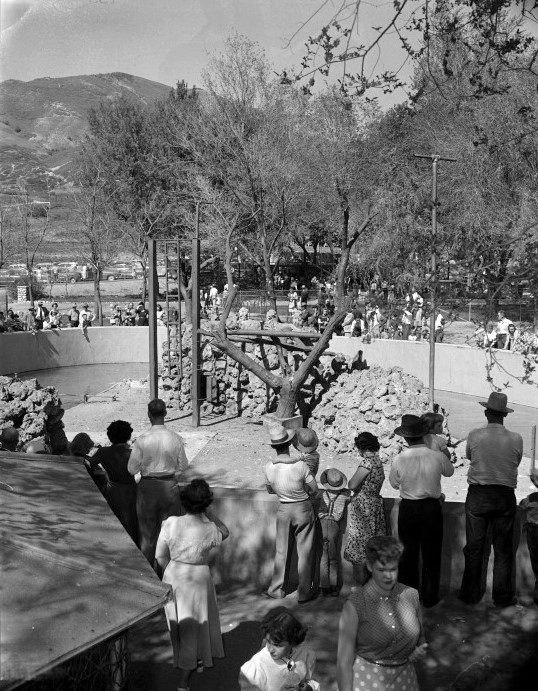 Hogle Zoo has grown so much since my childhood that I now need a map to get around! The enclosures for the animals have all been replaced with beautiful new areas. There is the African Savannah, the Asian Highlands, and the Elephant Encounter.
The Harbor Seals and Sea Lions have a fabulous enclosure, with an entertaining and informative training show that runs twice a day. There is also a really great bird show at the Wildlife Theatre.
I think we went to the Zoo on the hottest day of the year. We were super grateful for the shaded playground and the splash pad!
No matter your age, you can have your own adventure in imagination at Hogle Zoo! Don't forget to visit the gift shop for some cute Zoo animals.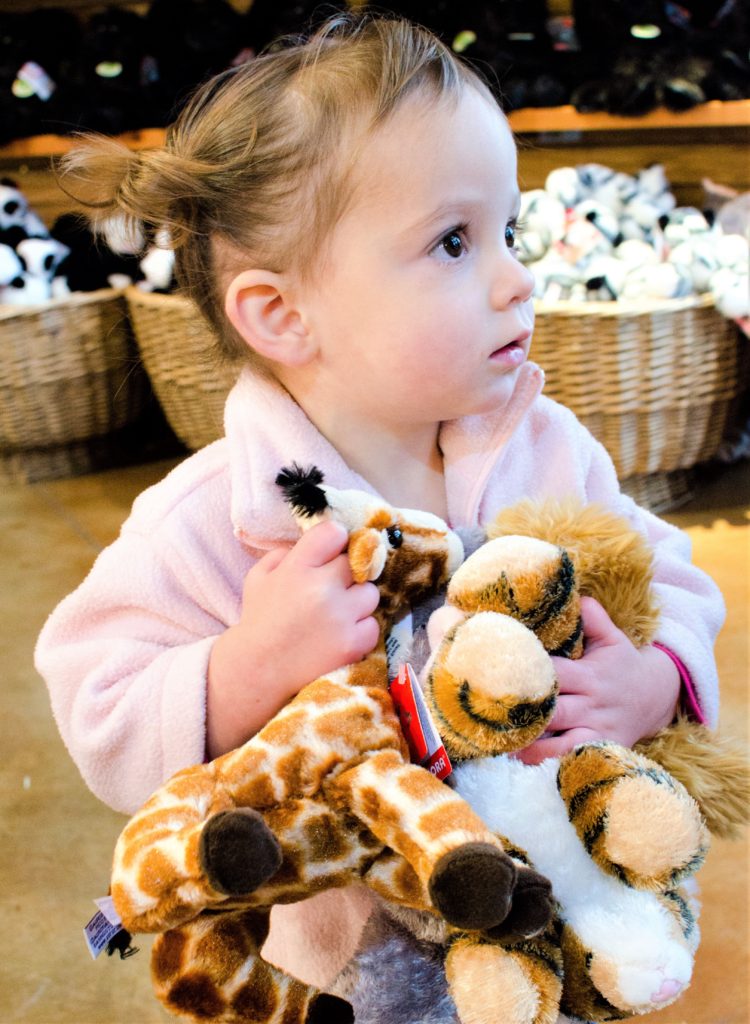 Hogle Zoo is open every day of the year except Christmas and New Year's Day. Admission is $18.95 for adults and $14.95 for children age 3-12 May thru September, with a $2 discount in the winter. It is still located at the mouth of Emigration Canyon on the property donated in 1931 by the Hogle Family. The address is 2600 Sunnyside Avenue (840 South), Salt Lake City, UT.
Do you love animals? What is your favorite thing to do at the Zoo?