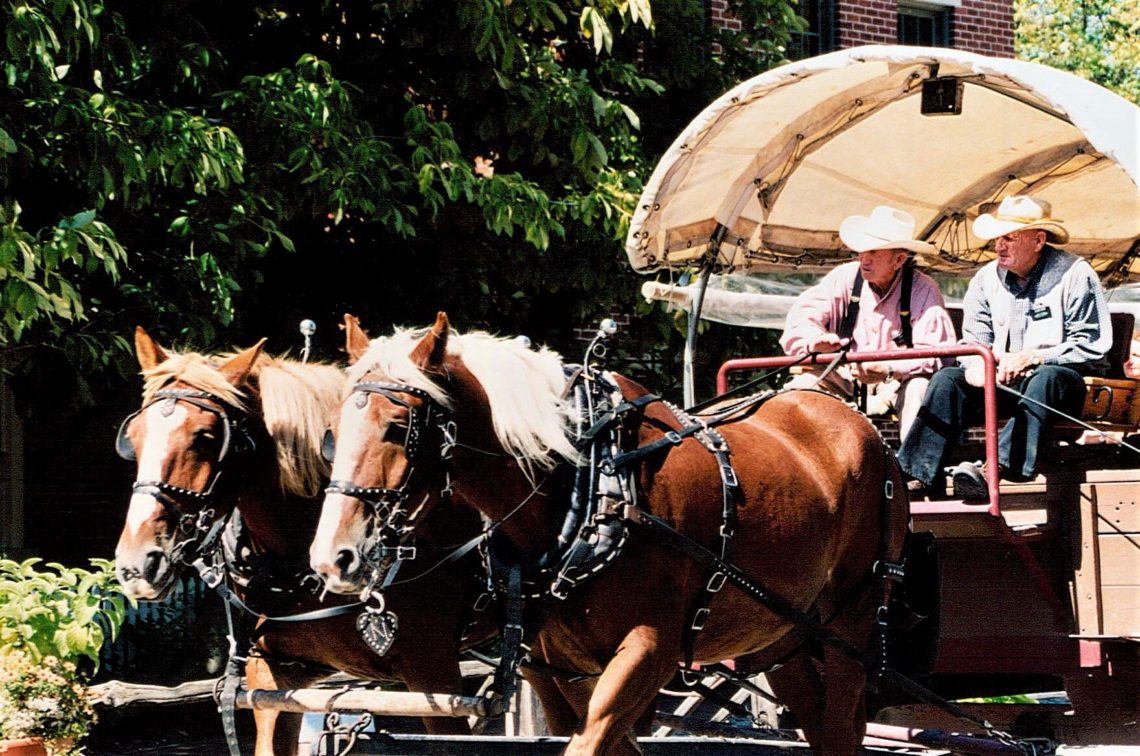 Nauvoo, Illinois is an important historic site for members of The Church of Jesus Christ of Latter-Day Saints. It is one of the cities where early members of the church gathered, made a life for themselves, and built a temple to their God.
In 1839, after being persecuted and kicked out of many towns in the midwest, Joseph Smith and his followers settled in a tiny town on the banks of the Mississippi River named Commerce, Illinois. It was located close to where Illinois, Iowa, and Missouri come together. Joseph renamed the city Nauvoo, which means "city beautiful" in Hebrew.
When they first arrived at the bend in the river that would become their home, there were large swamps covering the area that were filled with mosquitoes. Not only did they have to work hard to drain the swamps, but many of them came down with malaria, which they called "ague".
Nevertheless, they were able to make it through these trials, and built a beautiful city, which they inhabited for only 7 years, until they were again forced from their homes.
I had the chance to visit Nauvoo with a couple of my kids and my parents some time ago. Nauvoo is a living history city, where the guides dress up in period clothing to tell you about what life was like back in the 1840's.
There are many restored buildings from the time, where you can go in and participate in the activities of the business. One of my favorites is the Scovil Bakery.
The reason I like it so much is not because of the interactive demonstrations of 1840's baking, although that was fun.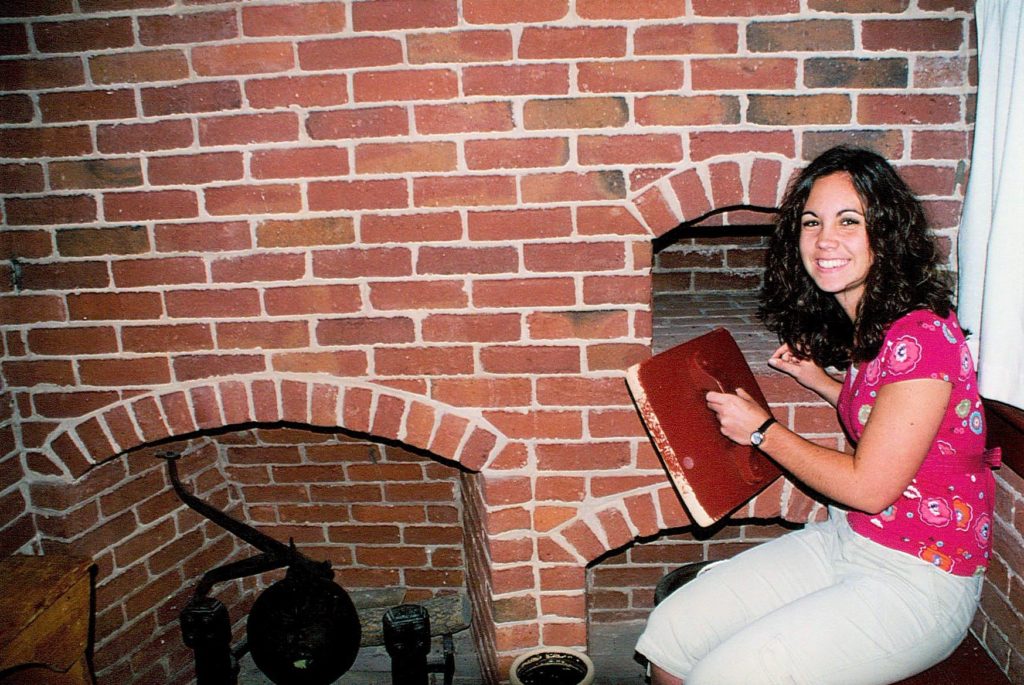 The reason I like it so much is because my great-great-great grandfather, Lucius Nelson Scovil, owned and operated the bakery. I love that I can see firsthand where my ancestors lived and worked!
There are other cool historic places as well. Riser home and Boot shop shows you how shoes were made.
We heard all about the brick industry and got to take a home a brick from the brickyard!
Inside the printing office you can see how type is set with itty-bitty metal alphabet letters placed backwards by hand.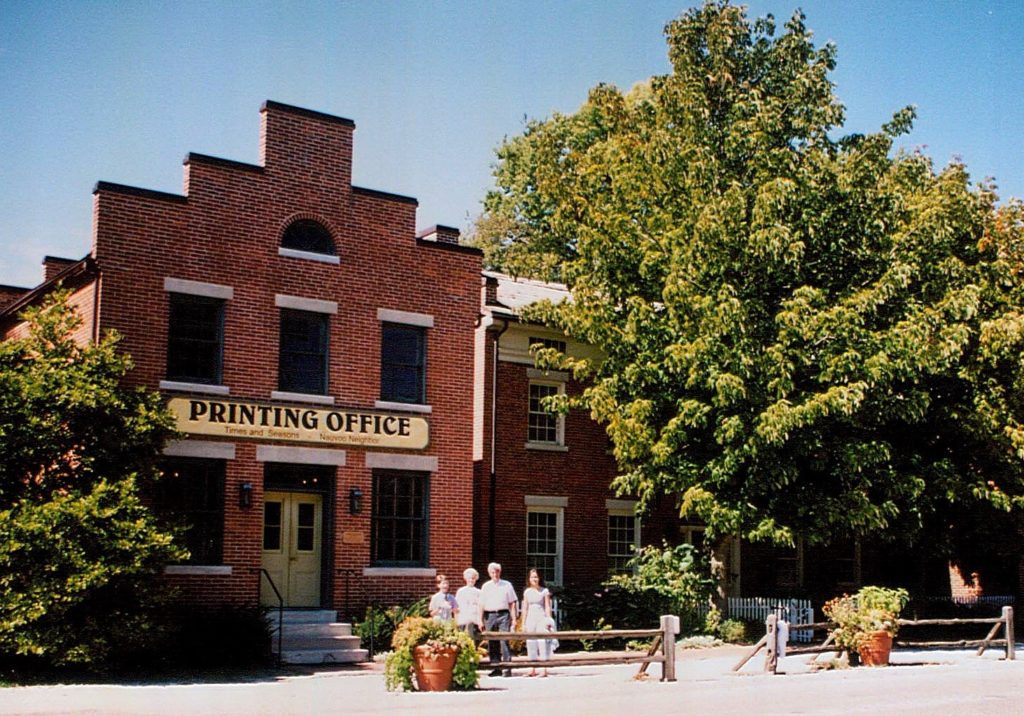 And speaking of itty-bitty, check out this tiny house!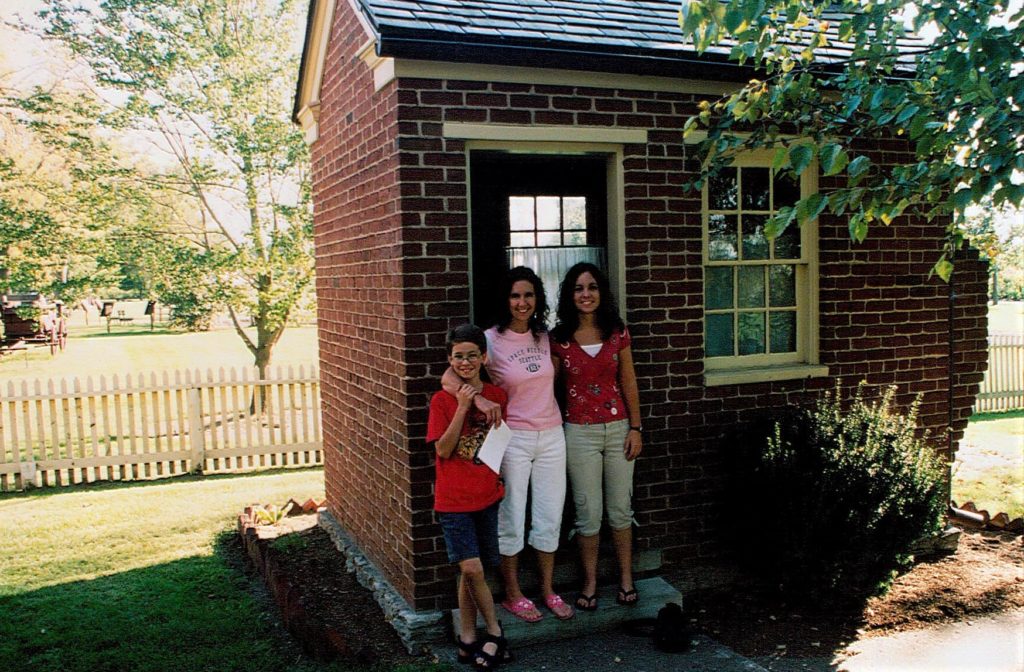 Some other homes were way bigger. A costumed tour guide led us through the Heber C Kimball home, showing how the people lived in the 1840's. This home actually has the original homeowners belongings inside.
The historic city of Nauvoo covers 6 square miles and includes 44 sites. You can walk, drive your car around, or take a carriage or wagon ride.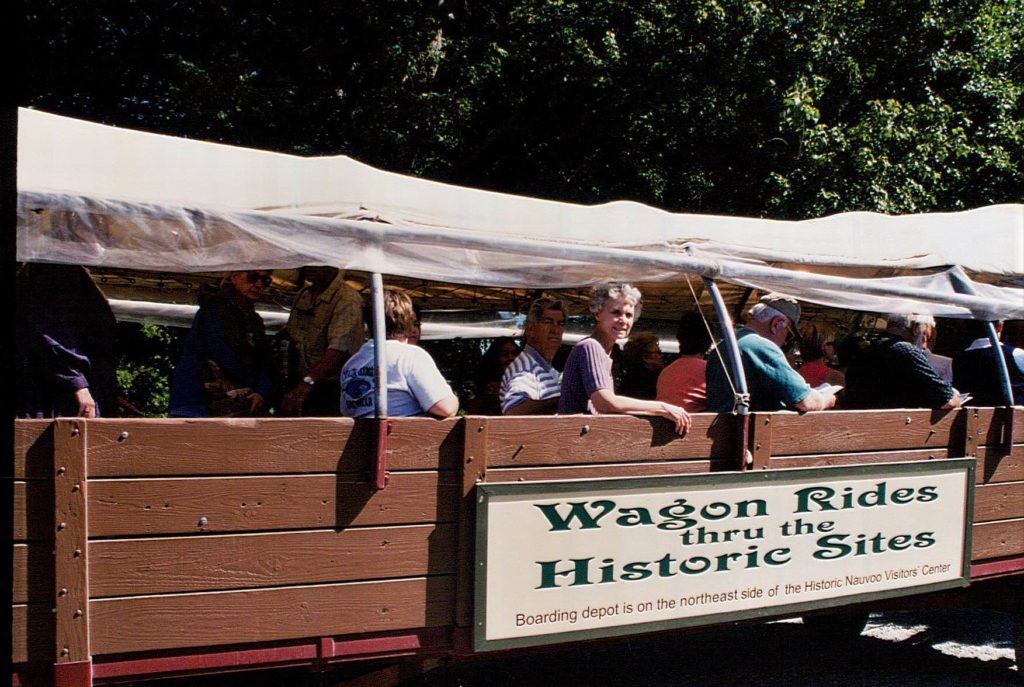 There are several other activities to chose from in addition to visiting the historic buildings. If you want hands on experience in Pioneer crafts, there is rope-making, weaving, cooking, and candle-making. From June until August there are two different pageants, presented on alternating nights. Free tickets are available at the Visitor's Center, and are first-come-first-served.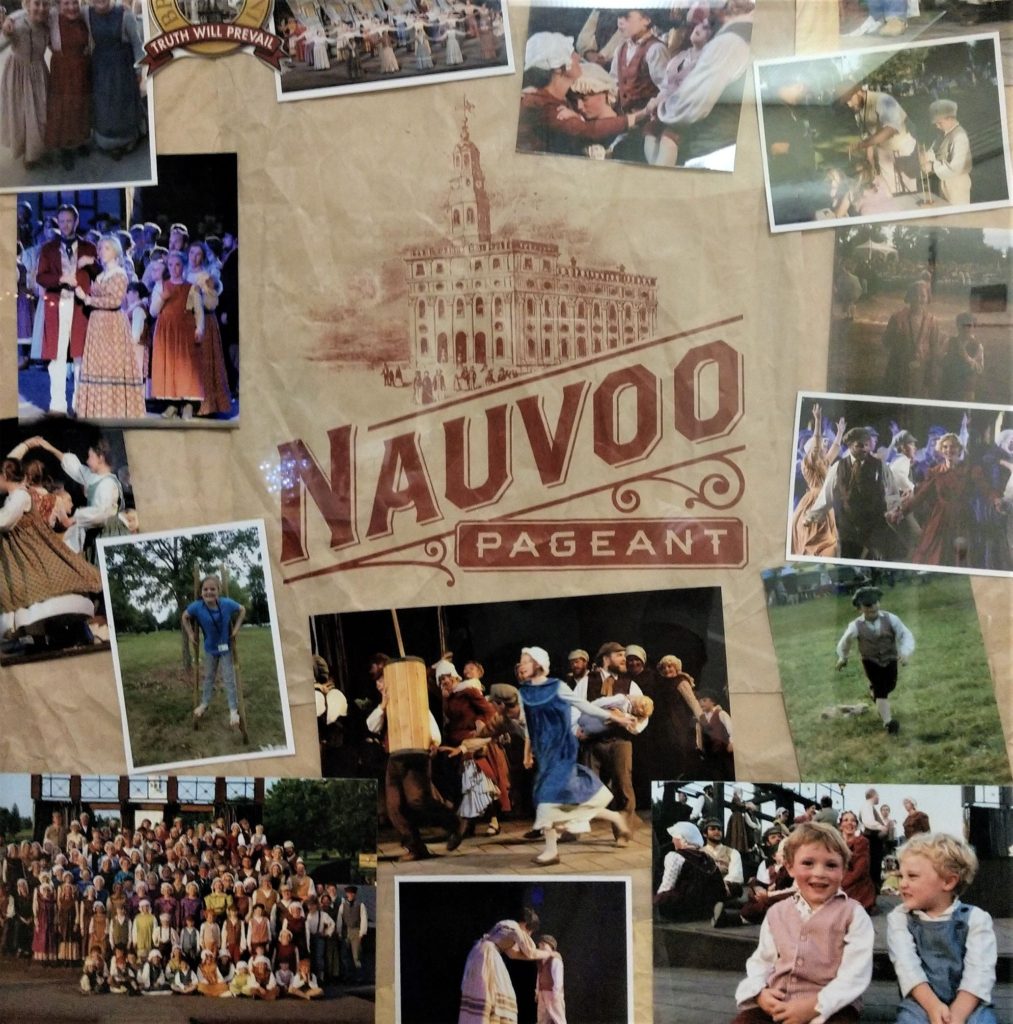 About 30 minutes from Old Nauvoo is Carthage Jail, the place where Joseph Smith was killed by a mob. We also visited there and learned all about the events leading up to his murder.
Joseph Smith and his brother, Hyrum, along with two other men, voluntarily went to Carthage after they were charged with civil disturbance. While waiting in an upstairs bedroom, a mob overtook the jail and forced themselves in, shooting at the four men. Joseph ran to the window and was shot, falling to the ground below. His brother Hyrum was killed along with him. The other two men were spared, although one was severely wounded.
Visiting Historic Nauvoo and Carthage Jail gave us a lot of insight on life back in the mid 1800's. Admission to both sites is free, including the historic buildings, wagon rides, crafts, and shows. There is a $5 charge for a guided tour of the three Smith properties.
Do you love living history? What are some of your favorite living history experiences?