I was lucky enough to get 3 new grandchildren in the summer of 2018! One of them was born in Boise, where my son lives with his family. I zipped up there at the first sign of labor, and made it in time for this baby! (The last baby came really fast, and I was still an hour out.) Anyway, while I was there, I wanted to do something with the 3 older kids, and the zoo seemed like the perfect trip!
The new mama left the hospital after a couple of days, and wanted to come with us. Brave Mama! So we packed up the family and had a fun day at the zoo.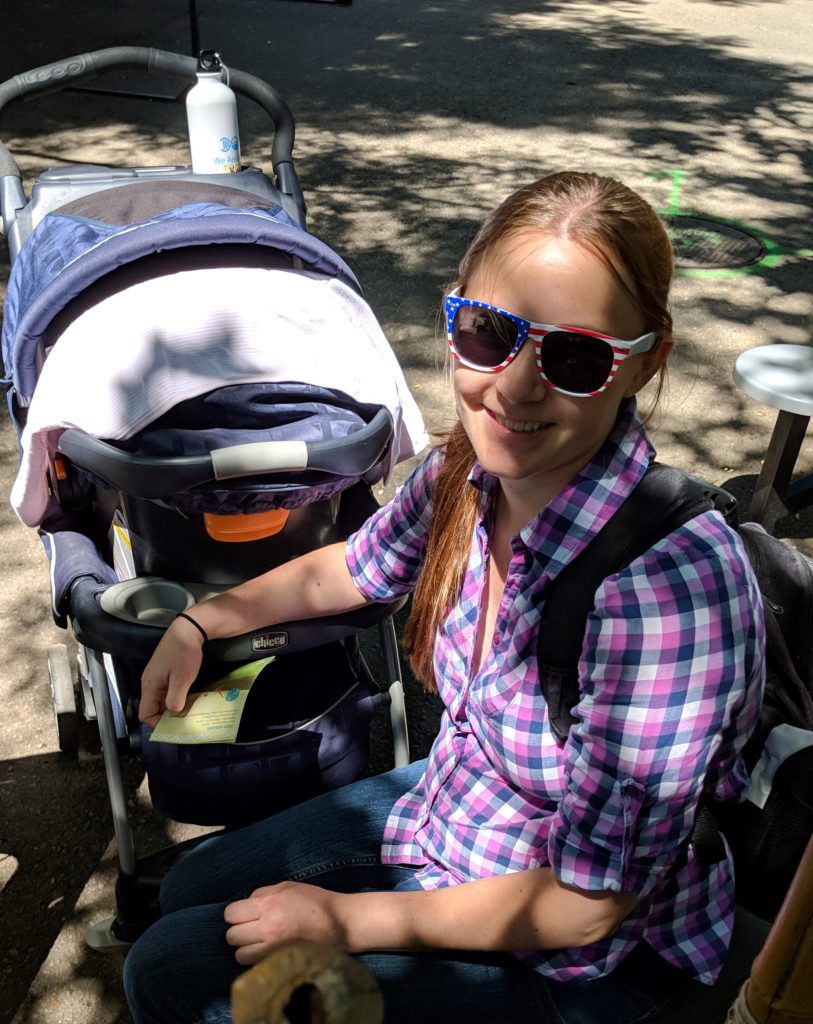 Our first stop was the penguins. It was fun to watch them splash around in the water.
On our way out, we played with the penguin statues. The zoo has lots of animal statues throughout that the kids can climb and play on.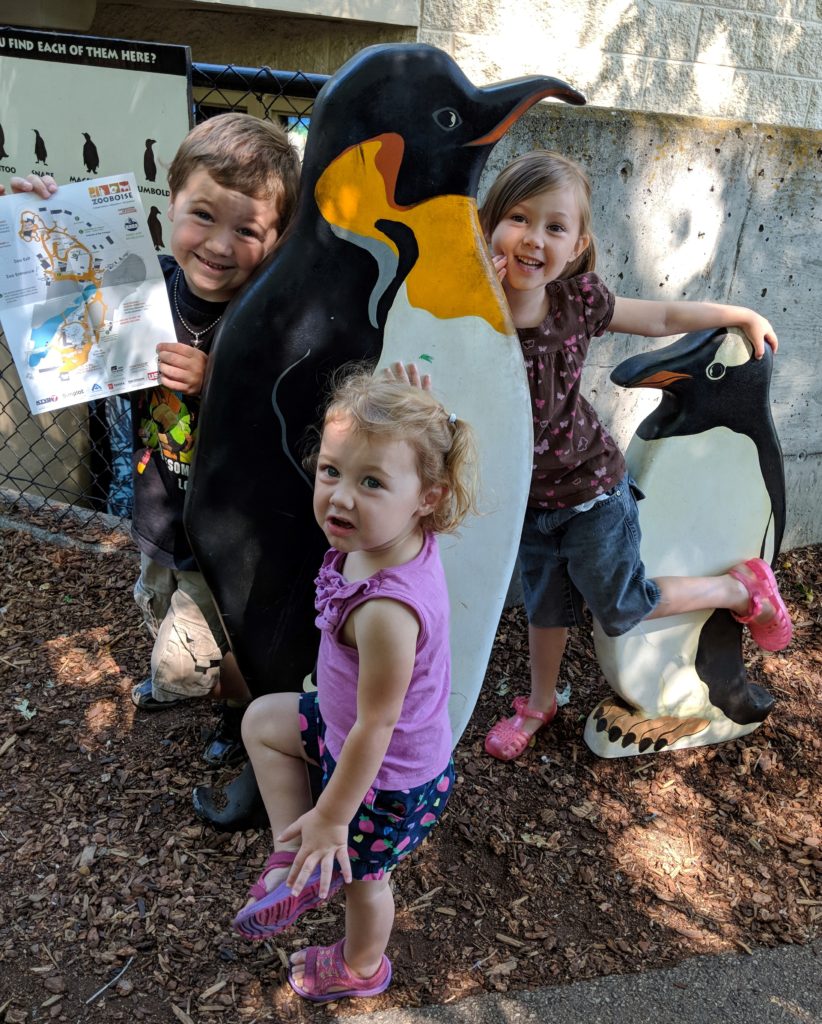 There were crafts at the giraffe exhibit, so we wandered over there and colored giraffe masks. The kids were thrilled with their creations!
Besides giraffes, the African plains also has zebras, patas monkeys, lions, and this cool safari jeep for the kids to play in.
Soon it was time for a snack. We picked a grassy area next to the Carousel to eat the animal fruit snacks and goldfish crackers that we brought with us. And of course we had to ride the Carousel!
During the summer months, Boise Zoo has an exhibit called Butterflies in Bloom. Zoo guests are allowed in to the butterfly enclosure a few at a time to see the butterflies that are flying free. Sometimes the butterflies will even land on you!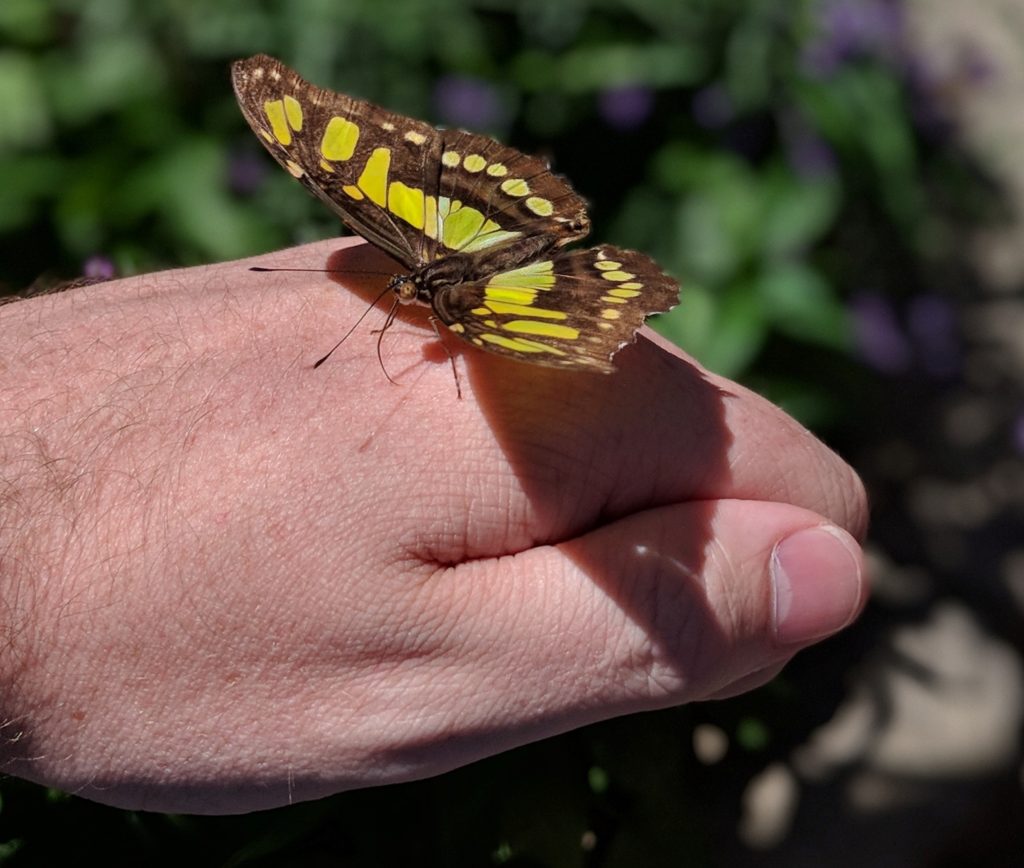 Tip: Wear light clothing to attract more butterflies. My grandson wore a black shirt and was not getting any butterfly action, so we improvised!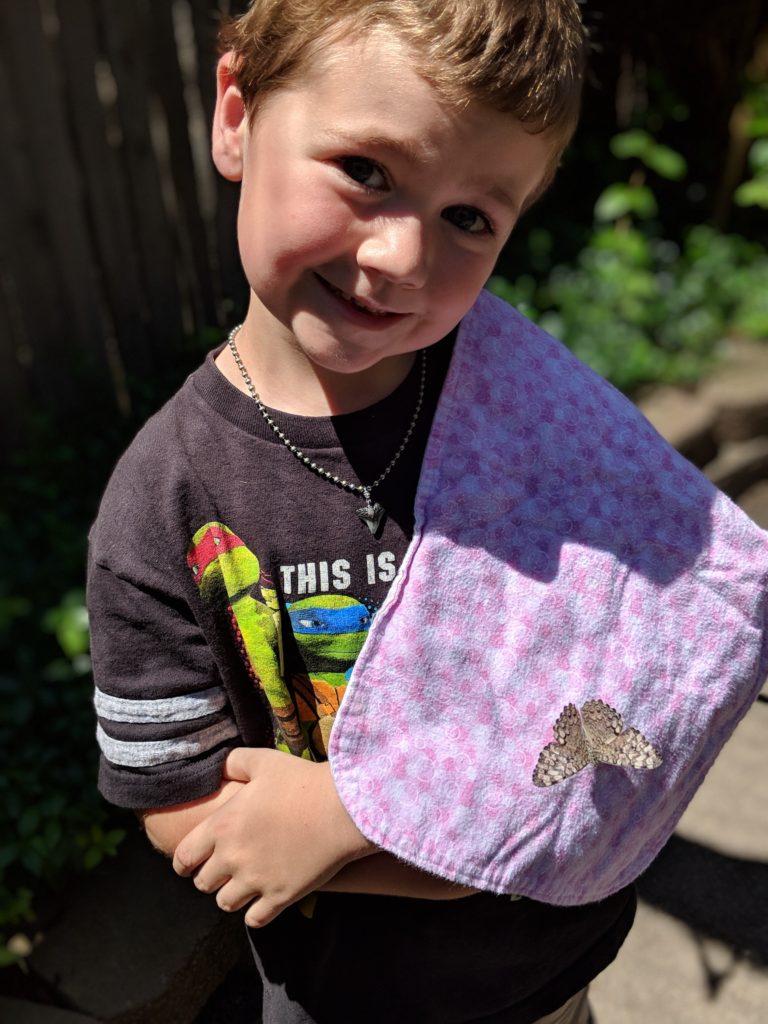 Next to the butterfly exhibit is the Zoo Farm, where you can feed goats, sheep, and llamas for a quarter. All proceeds go to protect animals in the wild.
Zoo Boise is a fun place to visit! It has lots of animals to see, but isn't exhausting. Our new mama made it with no problem. (But she is a rockstar!) What do you like to see at the zoo?